Summary During the period of July 17 to 21, catastrophic flooding affected Zhengzhou, Henan in Mainland China. The flooding was driven by historic intense rainfall caused by the combination of air-flow around the Western North Pacific Subtropical High (WNPSH), and tropical cyclones Cempaka and In-fa. The observed precipitation surpassed the historical record of past decades and caused severe flood damage to property, motor, public transportation and infrastructure in Zhengzhou. The Henan Flood post event report comprises the following sections: • Notable Impacts and Losses • Event Response • Recovery • Physical Discussion of Henan Flood • Climate Change and Resilient Cities • Flood Defences   [caption id="attachment_55263" align="aligncenter" width="760"]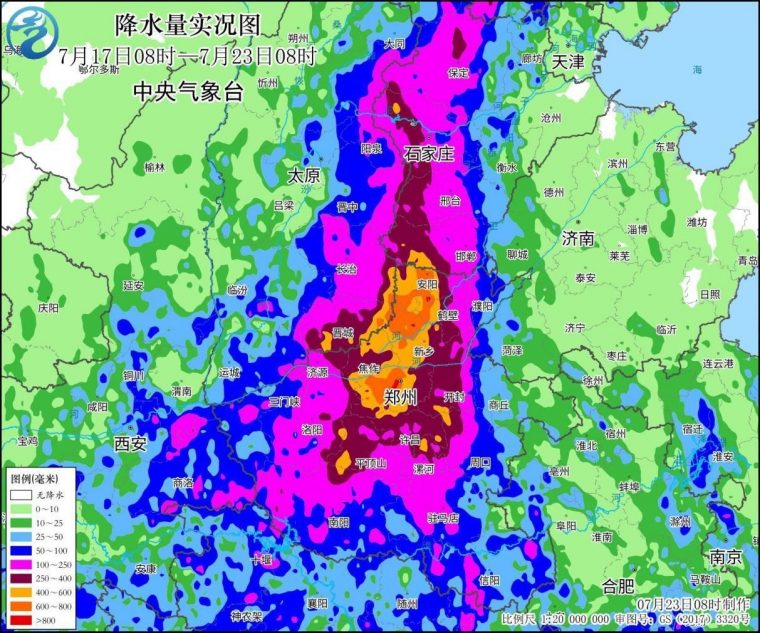 Figure 1. Total precipitation from 8 am July 17 to 8 am July 23 (local time). Source: China Meteorological Administration.[/caption]
Notable Impacts and Losses
As of July 28
Casualty
This event affected over 13 million people in the Henan province. Emergency evacuation included 841,400 people, with more than one million people transferred to safety. There were 73 reported fatalities.
Property
There were 15,500 reported collapsed structures, with 48,500 household units affected. There were also 36,500 seriously damaged structures affecting 132,100 household units, and an additional 111,600 structures moderately damaged with 314,200 household units impacted. The overflow of the East Wind Canal caused heavy damage at the Zhengdong Flower Market near the East Fourth Ring Road. Eight hundred wholesalers were impacted at the site, damaging expensive tea, paintings, flowers, plants and children's play areas. Across the canal, the Muzhuang wet market was inundated and 100 people were trapped on the second floor for two nights and the site lost RMB 30,000,000 worth of goods.
Agriculture
Agricultural losses can be categorized at three levels: • Loss affected area (expected loss of yield greater than 10 percent): 1,017,100 hectares • Striking Area (expected loss of yield greater than 30 percent): 457,400 hectares • Total loss area (expected loss of yield greater than 70 percent): 148,100 hectares
Health Services
One of the country's largest hospitals, Zhengzhou University No.1 Affiliated Hospital, was heavily flooded and lost electricity, necessitating transfer of patients to upper floors and other hospitals. The hospital suffered significant loss of medical equipment in the basement and ground floor.
Transportation
Line 5 of the subway train with about 500 passengers was submerged between Shakoulu and Haitanshi station, resulting in 14 deaths. The Jingguang Tunnel was completely flooded with many cars trapped inside. The damage survey is still underway.
Industrial
Flood water got into contact with calcium carbide and caused a large explosion in Wugangshi on July 21, with three burn victims. Eight people were sent to hospitals for observation. A factory wall also collapsed in Zhenquhecun, and water reacted with high temperature metals resulting in explosions in an aluminum factory. No injury has been reported, as people were evacuated earlier due to the wall collapse.
Utilities
Many submerged areas resulted in loss of utilities, including access to electricity, water, gas, and internet.
Financial Loss
Estimated direct economic loss is on the order of RMB 88.5 billion. [caption id="attachment_55284" align="aligncenter" width="760"]

Table 1. Number of Claims and Losses by Line of Business. Source: Henan Banking and Insurance Regulatory Commission (as of July 23).[/caption]
The 2012 July 21 floods in Beijing and its surrounding areas share a similarity with this Zhengzhou event with their large number of motor claims. However, the rainfall was heavier in Zhengzhou area, and a change in the motor regulation effective on September 19, 2020, has added protection to flood damage to the engine as a standard coverage, instead of an add-on loss cause that required extra premiums.
In addition to individual policies, eight local governments: Zhongmou County, Xinmishi, and the six districts of Jinshui, Zhongyuan, Guancheng, Gaoxin, Jingkai and Xingyang; have bought social security insurance policies for residents. Their coverages vary, and include protection for home electrical appliances, interior repairs, and motor bikes, etc. For rural residents, coverage may include livestock. The property limit ranges from RMB 5,000 – 12,000. Some also have coverage for fatality or injury.
Event Response
Emergency response involved local, provincial and national level civil defence and military support. Donations from businesses and private individuals of rescue materials, food and clean drinking water have arrived from across China. Helicopters dropped food to trapped people. Heavy machinery was used to clear mud and debris, and motored rubber rafts transported those who were in danger. Some of the tools used in the rescue efforts include:
Remote-Controlled Paddle Boards
These can be tossed into water to support rescuers and victims with a total weight around 150kg and bring them to safety.
Unmanned Aerial Vehicles
These provide mobile hotspots for areas that lose cellular signals. They can also carry Synthetic Aperture Radar (SAR) equipment to survey damage and discover trapped individuals to inform rescue plans.
Motored Floating Platforms
These can be assembled on-site to serve as a bridge between two dry areas, or a floating platform to transport emergency equipment, vehicles, and trapped people.
Special Purpose Pumping Machines
Each of these pumping machines can draw 3,000 cubic meters of water per hour. Multiple units were used to drain the Jingguang tunnel.
Recovery
As of July 27
Health Services
Zhengzhou University No.1 Affiliated Hospital began to receive patients again on Monday, July 26, with some services provided in mobile units, and a reduction in inpatient beds.
Transportation
• Zhengzhou Airport has returned to regular service. • Train service is back to normal, except for a few high-speed train lines.
• All 339 public bus lines in Zhengzhou have returned to service, with increased frequency to compensate for the lack of subway service.
• 51 out of 67 tunnels are operational in Zhengzhou. The Jingguang Tunnel was dried and all automobiles were cleared. Additional work to remove debris, disinfect the tunnel, survey and repair damage is underway.
• The subway system is still down.
Flooding in Housing Estates
In 669 of the 694 affected housing estates floodwater has been cleared. Electricity Out of the 473 building estates in Zhengzhou with more than 200 household units without electricity, 301 now have electric supply, 41 are using temporary emergency supply, and there are still 131 estates without electricity.
Natural Gas
99 percent recovered in Zhengzhou.
Water
In Zhengzhou, 1,577 out of the affected 1,844 housing estates have resumed their water supply.
Internet
The city of Zhengzhou has recovered its access to the internet.
Epidemic Prevention
The affected areas are being disinfected for health considerations to discourage and suppress disease, that could otherwise compound the disaster. The housing blocks, garbage collection areas, public toilets, roads, construction sites, flooded roads, low-lying water collection points and basements, etc were disinfected. In addition, farm animals that could not be rescued were culled and their remains disposed of to ensure a sanitary environment.
Continual Development
There are still reservoirs in danger of breaching in Henan, and the area is still experiencing rainy weather. Flooding is still serious in Xinxiang.
Physical Discussion
A severe rainstorm hit Henan, China between July 17 and July 22. During the period, the central and northern parts of the province had more than 400 mm of rainfall, exceeding 1000 mm in some areas. 32 national weather stations in the province had their highest daily rainfall exceeding 500 mm, and 20 of them (a sixth of Henan stations) broke the stations' records. Ten stations had recorded more than a year's precipitation in just 6 days (Figure 1). The heaviest rainfall occurred near Zhengzhou between July 19 and July 20. At 5pm local time July 20, the hourly rainfall record of China was broken as Zhengzhou observed 201.9 mm rainfall in an hour. The station received a total of 624.1 mm of rainfall on July 20, three times higher than the previous station record. The city received 127 percent of annual mean rainfall during the entire event. Cloud patterns consistent with abundant moisture flow were evident at the beginning of the period (Figure 2). [caption id="attachment_55265" align="aligncenter" width="759"]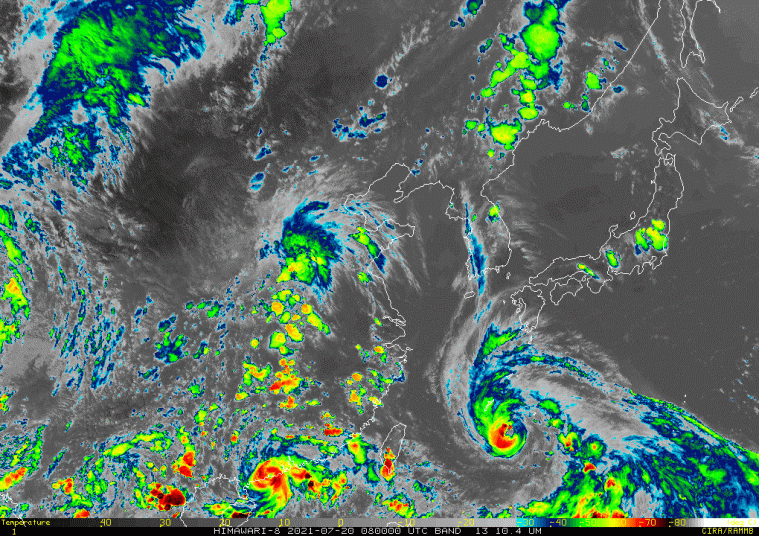 Figure 2. Satellite imagery (infrared) at 4 pm July 20, 2021.
Source: JMA Himawari-8Satellite, produced by Regional and Mesoscale Meteorology Branch, Colorado State University.[/caption] Meteorological Background The WNPSH was situated unusually far north in mid-July 2021. It was centered in Japan with its western edge over the East China Sea, leading to a southeasterly flow over northern China. A large amount of moisture was supplied inland with enhancement from Tropical Cyclone Cempaka in the South China Sea and In-fa from the southeast of Okinawa. When this moist air stream entered Henan, it was forced to rise due to the Taihang Mountains to the northwest of the province, generating orographic precipitation around Zhengzhou. These weather systems moved slowly, resulting in rainy weather which lasted for 6 days. (Figure 3). At the same time, an upper-level disturbance to the west of Henan developed on July 19, further enhancing convective activity in Henan. The combined effect of the WNPSH and the upper-level trough triggered heavy precipitation on July 20, and subsequently caused flash floods in Zhengzhou. [caption id="attachment_55275" align="aligncenter" width="760"]

Figure 3. a) Mean near-surface (850 hPa) air flow and relative humidity between July 17 and July 20 (left)
b) Mean upper-level (200 hPa) air flow and temperature anomalies between July 19 and July 20. (right)                       
Source: ERA5/Guy Carpenter.[/caption]
Hydrological Phenomena
Zhengzhou is on the banks of the Yellow River, and its urban area belongs to the Huai River Basin; its buildup area has grown materially over recent years and altered the hydrological process. Further, the city is surrounded by the Taihang and Funiu Mountains which cause moist air to rise and intensify rainfall. The extreme rainfall during July 19 -20 resulted in severe floods in Zhengzhou. During the period, 6,331 villages were threatened for flash floods, in which 263 villages experienced greater than 1-in-20 year rainfall, and 255 villages experienced greater than 1-in-50 year rainfall.
The inundated area is estimated as 4,010 square kilometers as of July 20 by the China Institute of Water Resources and Hydropower Research (IWHR). The heavy rainfall caused several reservoirs to be in danger of breaching (Figure 4), and people in the surrounding areas had to be evacuated. The severity of this event exceeded the flood control and storm-water drainage facilities in the city including the development via 'sponge city'. The event had significant impact on transportation, communications, water supply, power and other industries. [caption id="attachment_55272" align="aligncenter" width="760"]

Figure 4. Dingdian reservoir on (a) July 8 (left) and (b) July 20 (right). Source: IWHR.[/caption]
Climate Change and Resilient Cities
Global climate change will likely increase the frequency of extreme precipitation events causing catastrophic flooding. Warmer air can contain more moisture and fuel more severe rainstorms, and as weather patterns tend to persist or stall for longer periods this can amplify rainfall severity and resulting flood impacts. Observations to date indicate that extreme rainfall events are already increasing on a global basis. Recent examples include the catastrophic flooding in Germany earlier this year, the effects of Hurricane Harvey (2017), and the flood impacts in the Canadian Ottawa and Saint Lawrence River Valley in 2019. The recent Henan flooding is not an isolated manifestation. This has implications for flood resilience measures globally.
Zhengzhou is susceptible to floods due to its geography. Added to this natural disadvantage is the rapid population growth (46 percent in the last decade, based on the change from the 2010 to the 2020 census). Land use and activities in the urban environment can create an urban heat island (UHI), where its temperature is hotter than its surroundings, which can increase rainfall downwind of the city, especially in the summer. This makes the operation of urban flood control systems in Zhengzhou and its downstream areas all the more important. Given the city's prominence, the government has invested heavily in making it more resilient in recent years.
Flood Defences
Given that Henan is prone to flooding due to its geography, the government has invested in flood defence over the years. In particular, over the last ten years, Zhengzhou has become the largest city in the province, the only one with a population greater than 10 million, and water management has received greater attention. Below, we highlight two of the many adaptation strategies for the flood peril:
Detention Basins
From July 17 -22, many tributaries in the Hai River system exceeded their warning thresholds. In order to manage the heavy rainfall, people in seven detention basins in Henan and three in Hebei were evacuated in anticipation of excess water flow from upstream. The total number of people evacuated exceeds 230,000, and one billion cubic meters of water flowed to these basins, to lower the stress upstream in the southwest and downstream to the northeast. The detention basins are part of the national flood defence network and they mitigate flood damages from extreme events. [caption id="attachment_55269" align="aligncenter" width="760"]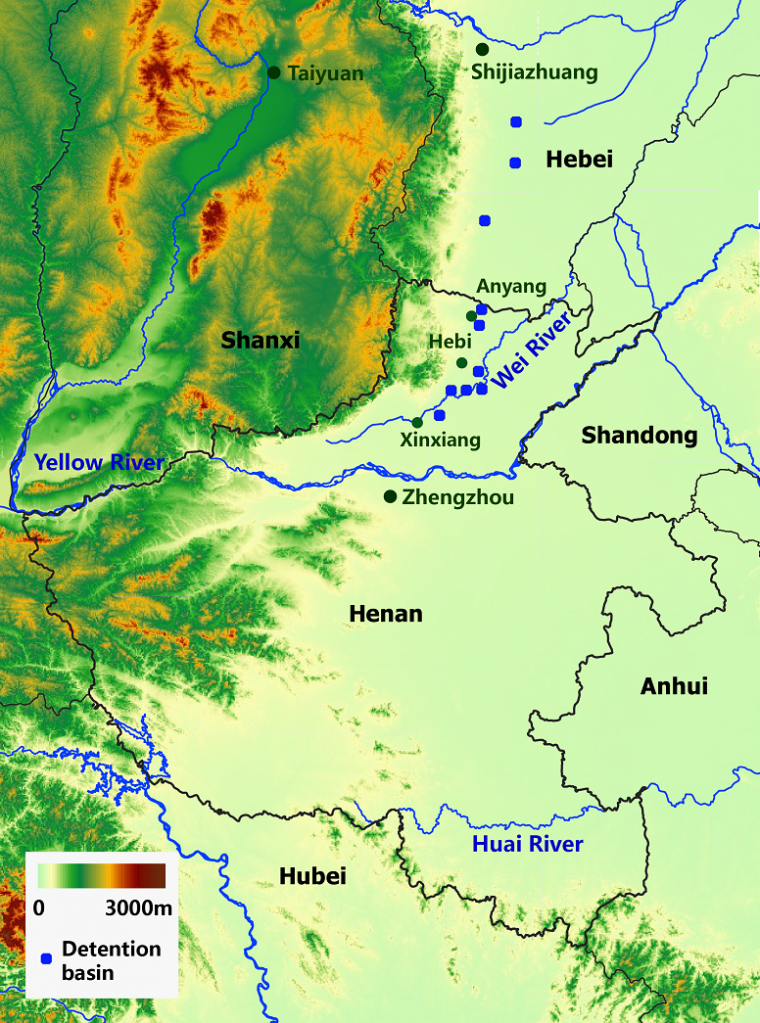 Figure 5. Map of Detention Basins. Source: Guy Carpenter, IWHR.[/caption] Sponge City According to an official city report, Zhengzhou invested RMB 50 billion since 2016 in building a
Sponge City,
making it more resilient to floods. This effort eliminated 125 previous flood-prone locations (77 percent elimination rate). It is effective on light to medium precipitation, has reduced the formation of flood peaks and promoted the sustainable circulation and recovery of rainwater. The Sponge City project includes construction of large capacity drainage pipe network, underground storm water storage tanks, water-and-soil conservancy and flood control facilities. The aim of the Sponge City project is to protect the city from floods with return periods up to about 1-in-100 year. Both the peak rate of precipitation and the total rainfall amount of this event far exceeded the tolerance of the design scope of the Sponge City. Continual effort in this direction will alleviate flood impact from moderate events and lower the impact from extreme events. [caption id="attachment_55266" align="aligncenter" width="760"]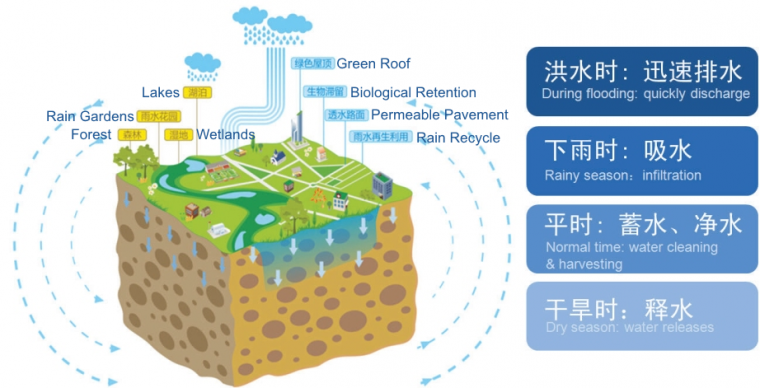 Figure 6. Sponge City Model. Source: NL Urban Solutions.[/caption] Report Sources: China Meteorological Administration, China Institute of Water Resources and Hydropower Research, Henan Provincial Government News Conferences, China Banking and Insurance Regulatory Commission, Zhengzhou Wholesale Market, Zhengzhou Bendibao, Zhengzhou City Internet Information Office, China News Weekly