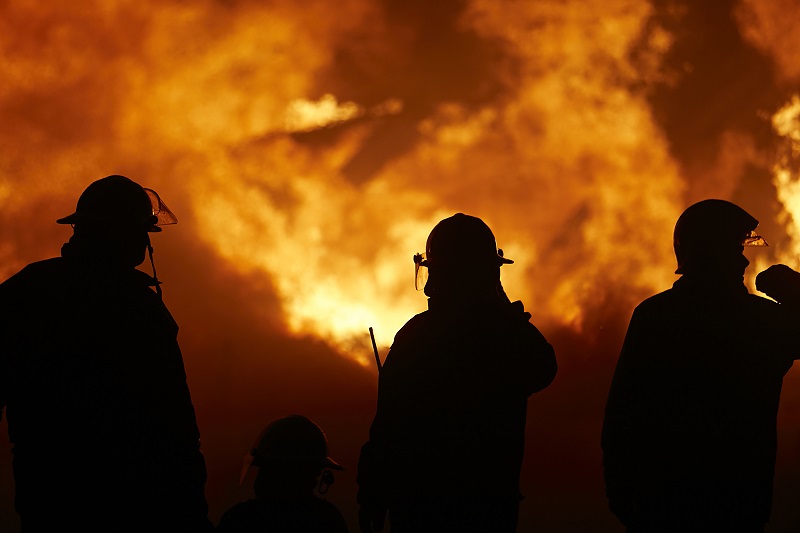 In a video interview with Business Insurance, Guy Carpenter's Jake Clark, Managing Director, US Public Sector, talks about wildfire risk, what state and local governments can do for mitigation ahead of events, and how solutions such as community-based catastrophe insurance (CBCI) can help businesses and residents recover.
Wildfires have been a particular issue in California, where Jake indicated that more than USD 45 billion in insured losses occurred due to wildfires between 2017 and 2020. Eight of the 10 largest wildfire events in the Golden State have occurred since 2017, including five of the top six in 2020 alone. While the Camp Fire, which devastated Paradise, California in 2018, is perhaps the best known, wildfires are a global problem.  For example, about 100 people died in wildfires in Greece in 2018, and Australia and British Columbia have seen devastating events.
Governments can be more proactive regarding building codes to make structures less prone to wildfire damage and zoning requirements to increase buffering and reduce incursion of development into wilderness areas.
Insurance solutions also play a major role in preparedness and mitigation, including CBCI, in which state and local governments secure coverage on behalf of residents, to support protections already in place.
"The sooner you can bring financial support to bear, the sooner people can get back on their feet after some of these devastating events happen," he said.