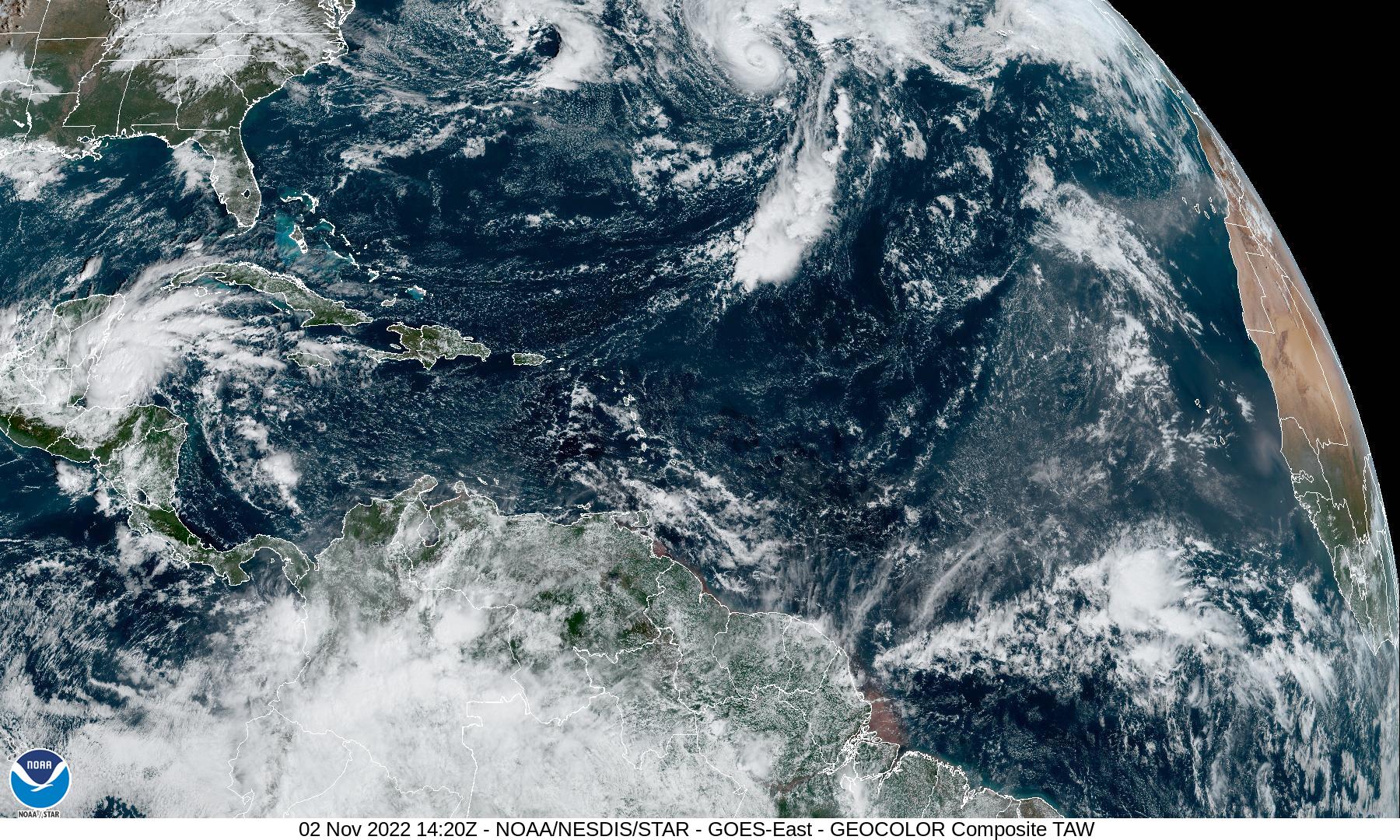 Key Headlines
Hurricane Lisa Poised for Landfall Today: Currently located in the western Caribbean, Hurricane Lisa is forecast to make landfall along the Belize coastline later today. Lisa is a category-1 hurricane and may experience minor strengthening during its approach to the coast. Lisa is expected to bring hurricane force winds, flash flooding conditions from heavy rainfall, and dangerous surf and storm surge as it moves inland.
TS Martin No Immediate Threat to Land: Located over open water in the west-central Atlantic, Martin is a strong tropical storm packing maximum sustained winds of 65 mph. While Martin is likely to intensify into a hurricane today, extra-tropical transition is forecast to occur over the next 24-48 hours as Martin moves to the northeast and is absorbed by a trough.
Potential Disturbance in the Southwestern Atlantic: A broad area of low pressure is forecast to develop this weekend in the basin. Development chances are low, but the area should be monitored into next week.
Final Month of 2022 Atlantic Hurricane Season: November 30 marks the official end to the 2022 Atlantic Hurricane Season. Although tropical cyclones can still form late in the year, historically only around 1% of all tropical activity in the Atlantic forms during the month of December.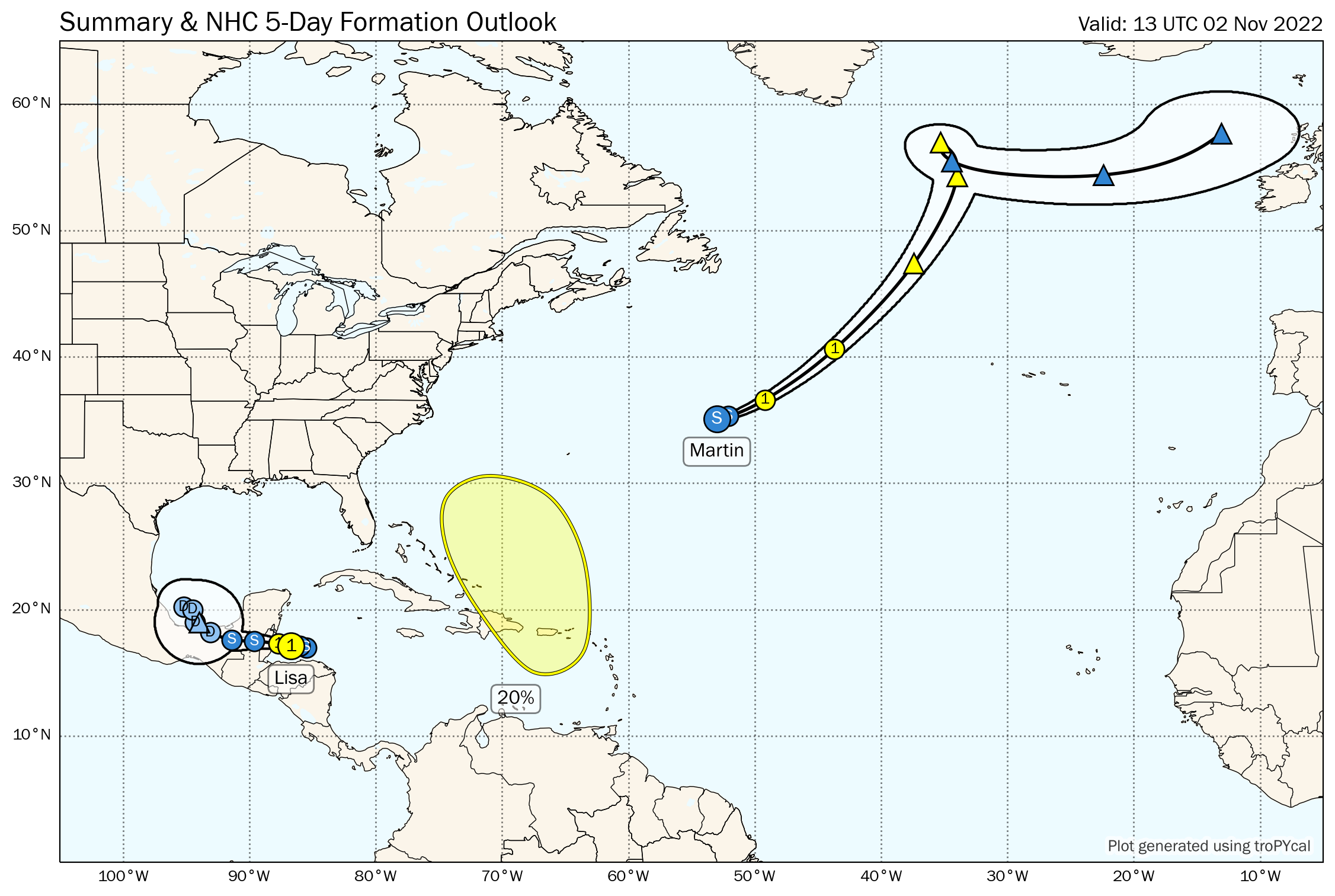 Active Atlantic storms and areas to monitor. Source: PolarWeather.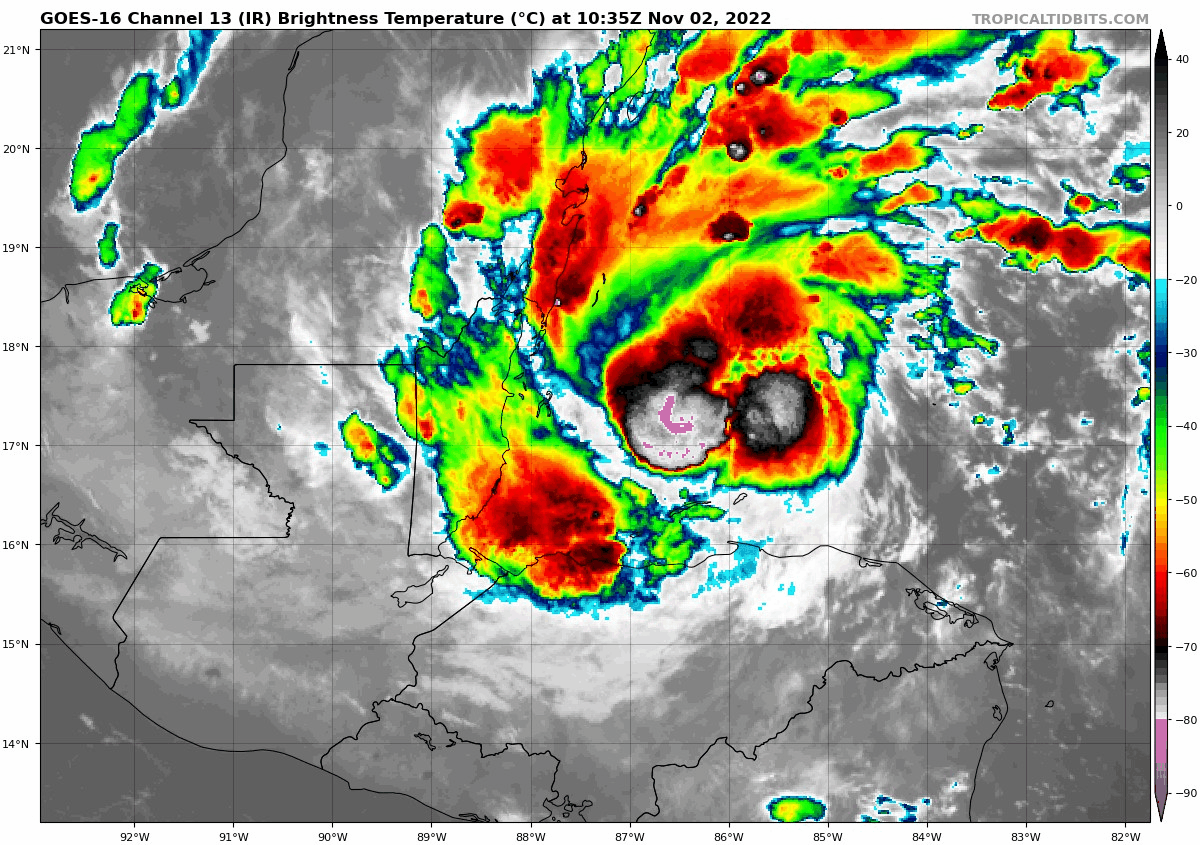 Animated Infrared Satellite Imagery of Hurricane Lisa.  Source: TropicalTidbits.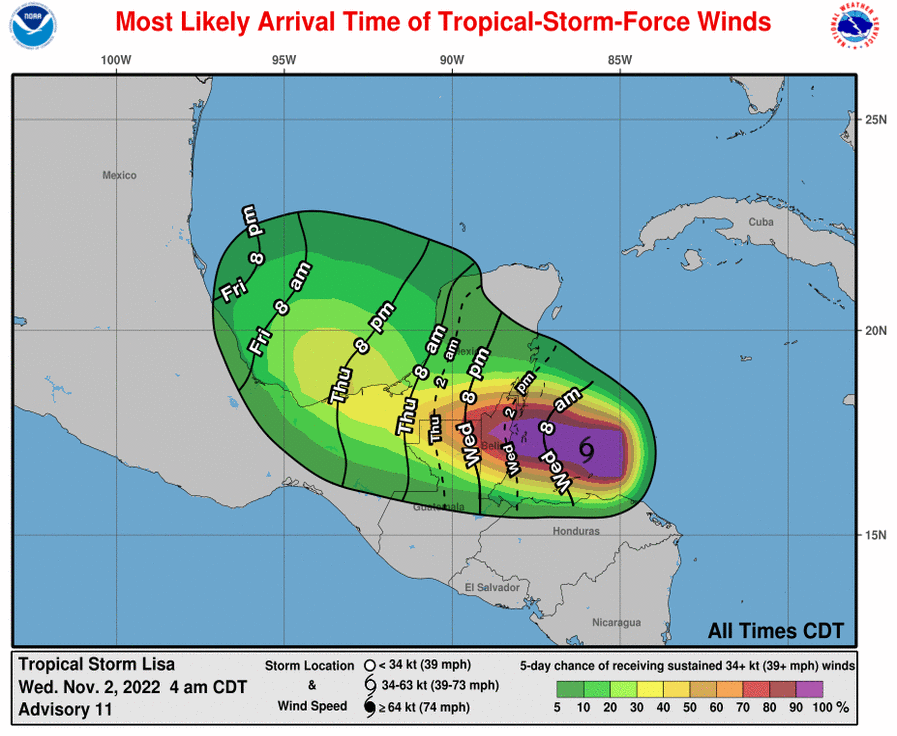 Most likely arrival (contours) and probability of tropical storm force winds (shaded) for the next 5 days.  Source: NHC/NOAA.
​​​​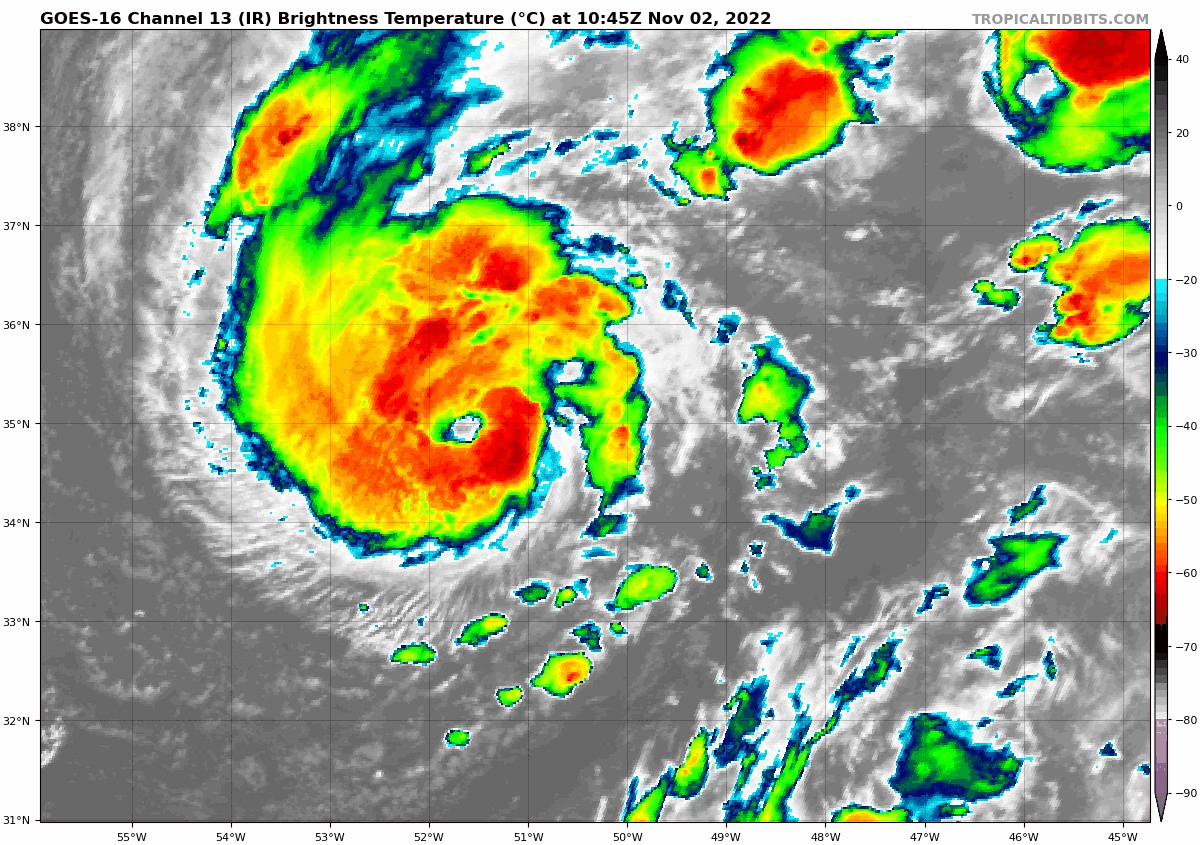 Animated Infrared Satellite Imagery of Tropical Storm Martin.  Source: TropicalTidbits.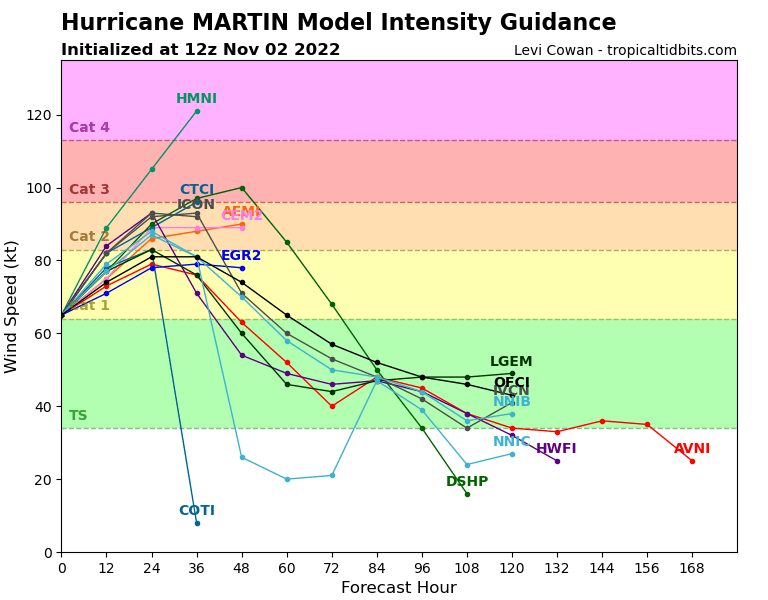 Model Intensity Guidance for Tropical Storm Martin. Source: TropicalTidbits.