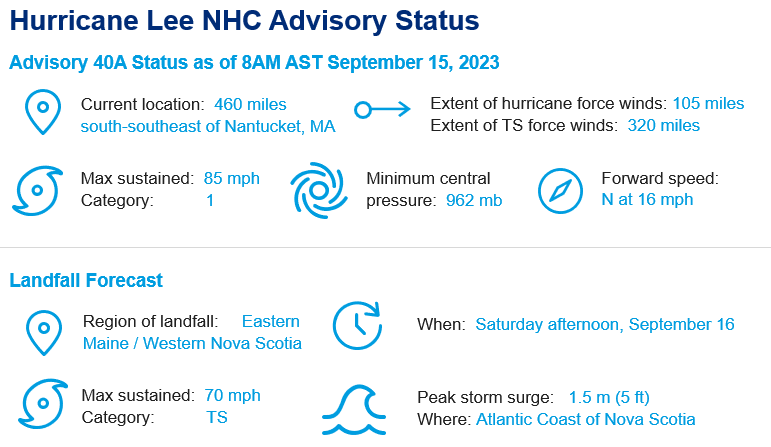 Key Headlines
Decrease in Strength, Increase in Size: Now a category-1 hurricane, Lee has weakened significantly from its impressive run as a major hurricane this week and last. Lee is beginning to undergo the process of extratropical transition, moving from a warm-core storm to a cold-core storm, becoming asymmetric and expanding in size. 
Headed North: Lee passed west of Bermuda yesterday and is now moving due north, approaching the Northeast US and Atlantic Canada. Weather models are now in agreement that the most likely outcome for Lee's track is into the eastern Gulf of Maine or close to the western coastline of Nova Scotia.
Timing: Impacts will be seen across the Northeast US coastline beginning Friday evening as well as parts of southeast Canada. Moving into Saturday as the storm moves deeper into the Gulf of Maine, conditions will spread inland over Maine, across most of Nova Scotia, and portions of New Brunswick.
Watches and Warnings: Tropical storm warnings are in effect for the Massachusetts coastline north through the Maine/Canada border, extending well into New Brunswick and throughout Nova Scotia. Hurricane watches are in effect from Petit Manan Point, Maine through Point Lepreau, New Brunswick, as well as portions of Nova Scotia. 
What To Expect?
Best Case Scenario? The more time Lee spends over cold water, the more time it has to weaken in strength. A best case scenario, which some model guidance is pointing to, is that Lee slows down as it moves through the eastern Gulf of Maine, keeping the core of strongest winds offshore for the US. 
Canada: Tropical Storm force winds are anticipated for much of New Brunswick, Nova Scotia, and Prince Edward Island. Areas under tropical storm warning could see sustained winds of 70 km/h with gusts of 90 to 100 km/h possible, and those under hurricane watch will likely see the strongest winds, with gusts as high as 120 km/h possible. 
Storm Surge and Waves: High waves and elevated water levels will be widespread due to the large size of the storm, with the most impacted areas likely covering much of the Atlantic coast of mainland Nova Scotia and the Fundy coast of New Brunswick. For Atlantic coastal Nova Scotia, breaking waves of 4-6 meters (15 to 20 feet) are likely.  Wave conditions could also become rough in areas in the southwestern Gulf of St Lawrence / western Northumberland Strait. Elevated water levels from storm surge combined with waves will likely result in coastal flooding. 
High Potential for Tree Fall: Precipitation over the last 90 days across the Northeast has been running well above average. Guy Carpenter examined the last 10 years of landfalling tropical and post-tropical storms from New York northward to determine if claims severity was impacted by above or below average precipitation in the three months prior to landfall. Results indicate a strong trend for increased claims severity for landfalling events that were preceded by wetter than average antecedent conditions. Why? Tree root structures are more anchored in dry soils whereas wet or saturated soils afford more root movement in soil. Combined with full foliage where the canopy acts as a sail, tree root structure is less able to endure the forces of sustained winds of tropical storm strength.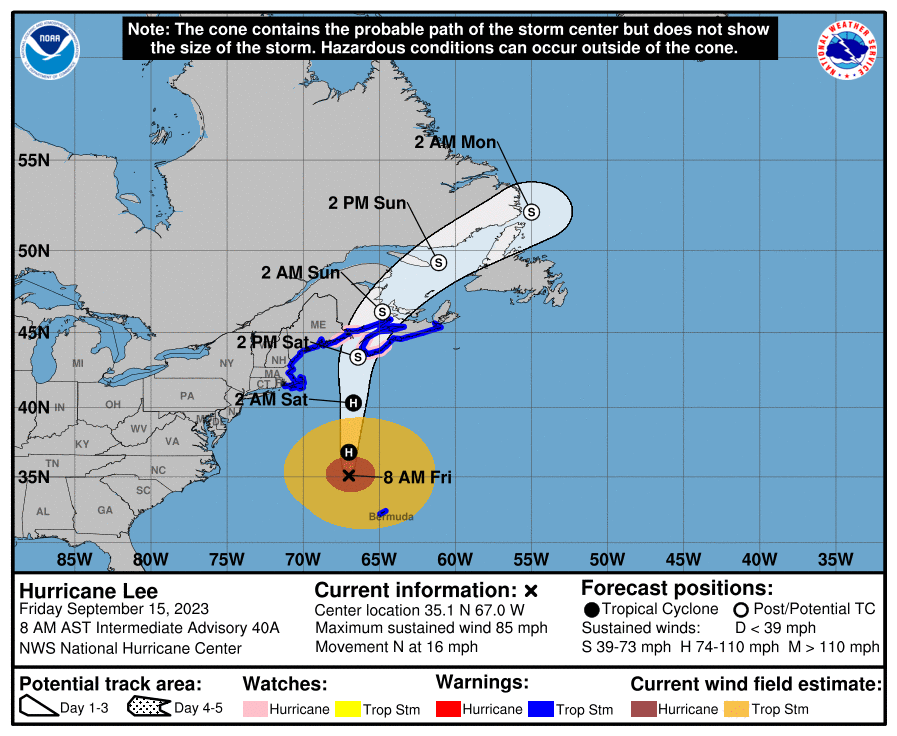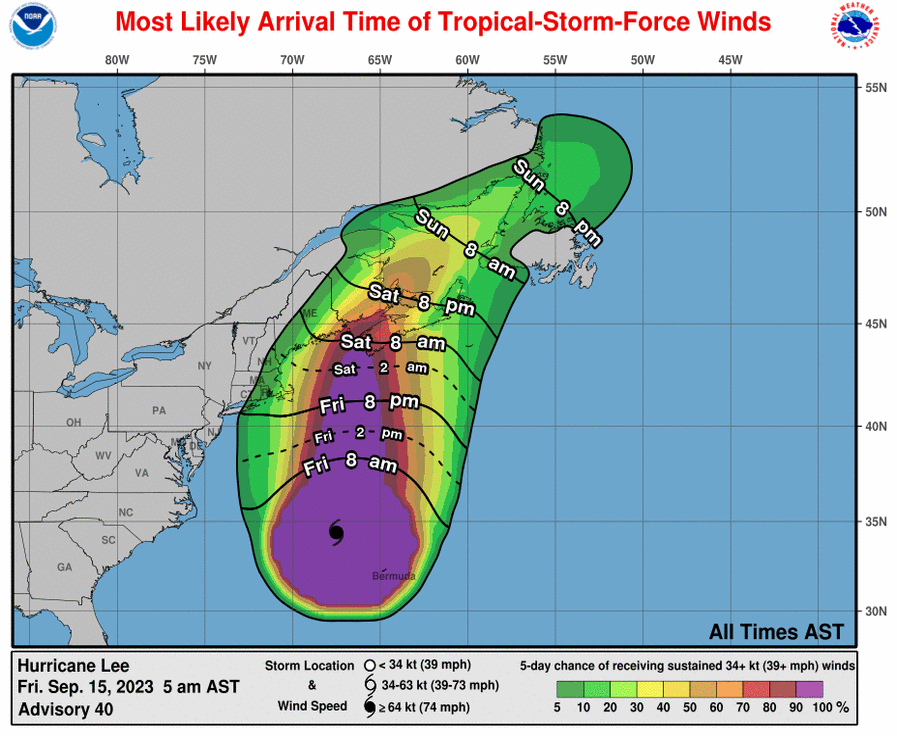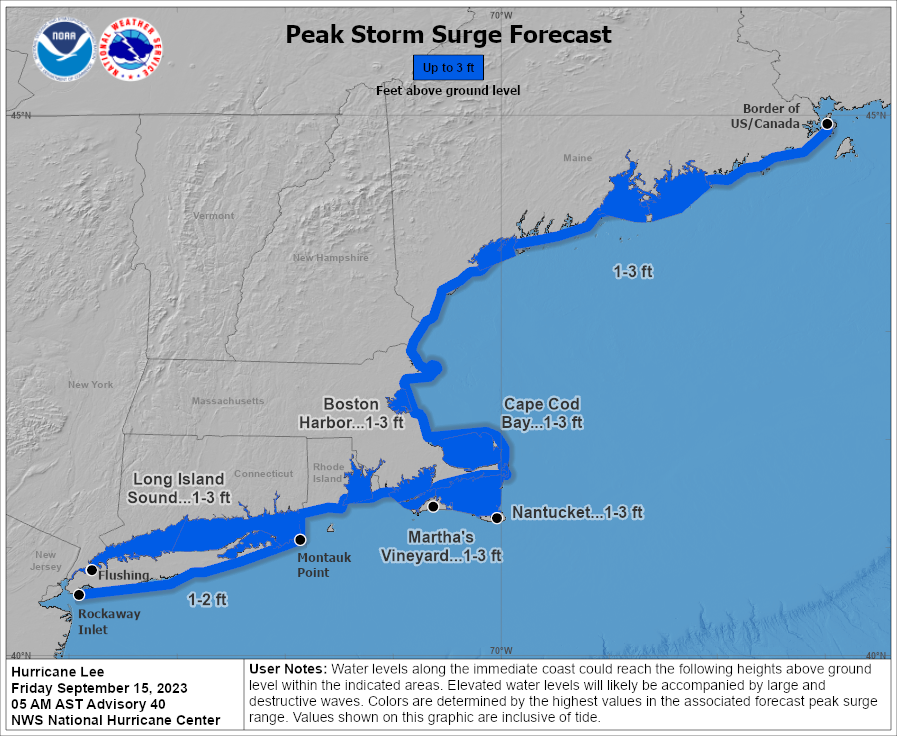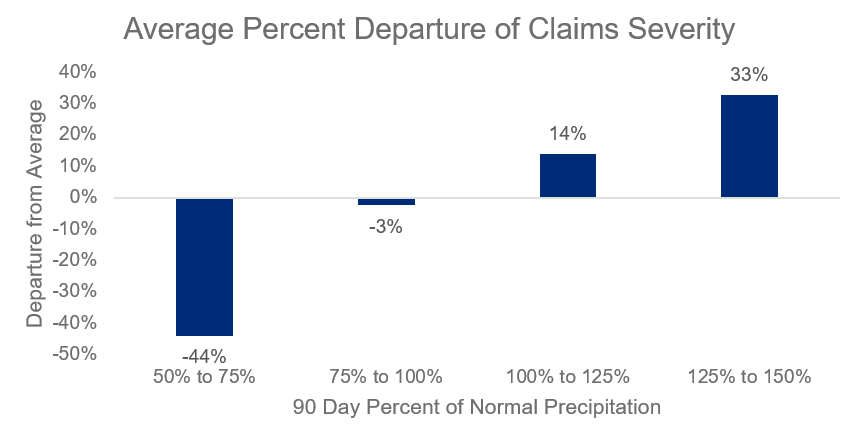 Sign up to receive emails from CAT Resource Center