The Nature Conservancy joined forces with Guy Carpenter specialists to write Quantifying Insurance Benefits of a Nature-based Approach to Reducing Risk: Wildfire Risk Reduction Buffers, a report that considers new approaches to deal with mitigation for wildfires after the Camp Fire of 2018, which destroyed 95% of Paradise, California.
In an article in Reinsurance News, Guy Carpenter's Jonathan Clark, Managing Director, suggests that community-based catastrophe insurance is an effective tool to employ against the financial burdens posed by wildfires.
"Wildfire risk is a large and growing economic burden on communities as the climate in many regions becomes warmer and drier," he said. "Innovative strategies like community-based catastrophe insurance to mitigate that risk and safeguard the financial futures of those communities are critically important to their wildfire survivability."
The article also addresses planning buffers between wild and urban spaces to help counteract increased interaction between the two areas and the degradation of natural habits, which leads to greater wildfire risk. Researchers found that wildfire buffer strategies and building code updates, taken together, would have reduced the impact of the Camp Fire loss by 42%.
Natural infrastructure projects reduce wildfire losses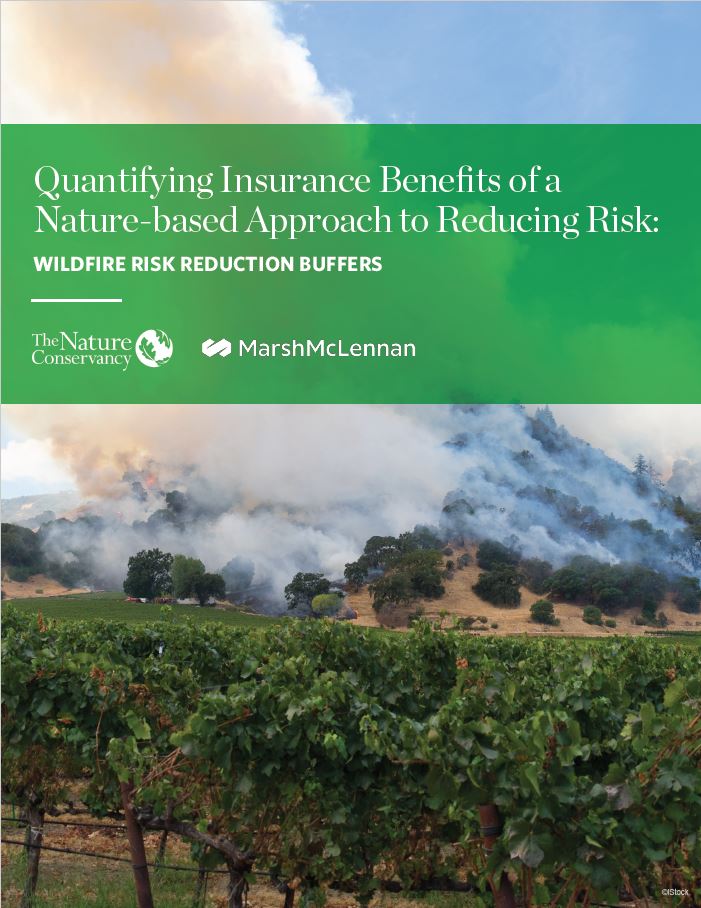 Download the full report
Quantifying Insurance Benefits of a Nature-based Approach to Reducing Risk: Wildfire Risk Reduction Buffers