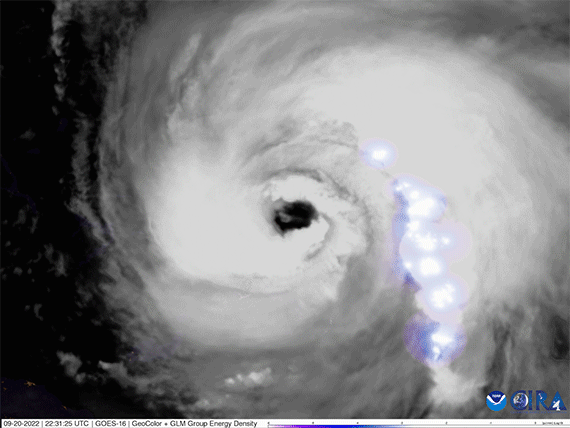 Key Headlines
Category-4 Fiona to Accelerate North Away from the Bahamas and Track West of Bermuda: Over warmer than average sea surface temperatures, Fiona has intensified into a category-4 hurricane. A tropical storm warning as well as a hurricane watch has been issued for Bermuda with a projected track to pass west of the island by over 100 kilometers (60 miles) Thursday evening through Friday morning. While gusts to hurricane force are possible as Fiona tracks west of Bermuda, the current NHC probability of sustained hurricane force winds on the island is less than 25%. However, Fiona will be growing in size as the storm accelerates north, bringing significant swells, storm surge to south facing shores, rainfall of potentially 2-4 inches and sustained winds of high end tropical storm strength or potentially category-1 levels in excess of 74 mph.   
Concern Growing for Significant Impacts to Atlantic Canada: Current weather model guidance suggests Fiona will come close, if not break, the all-time low pressure reading for Canada of 940.2 mb, recorded in a winterstorm in January 1977. The National Hurricane Center calls for the potential of category-2 strength sustained winds on Saturday, along with significant storm surge into the Gulf of St. Lawrence due to the unique angle of approach for Fiona. Excessive rainfall is also likely. On final approach to Atlantic Canada Friday night into Saturday, Fiona will be transitioning from a hurricane into a hybrid mid-latitude storm system, extending impacts across a multi-hundred kilometer stretch of coastline and inland areas including the provinces of Nova Scotia, Prince Edward Island, Newfoundland, Labrador and New Brunswick.  
Elsewhere in the Atlantic Basin: Tropical Gaston formed in the subtropical central Atlantic yesterday and is not a threat to land, forecasted to stay northwest of the Azores. The next area of likely storm formation is a disturbance east of Trinidad and Tobago, which has a 70% chance of becoming a tropical depression by Friday and 90% chance by Monday tracking across the open waters of the Caribbean. Several additional disturbances emerging off the coast of Africa are not of concern at this time.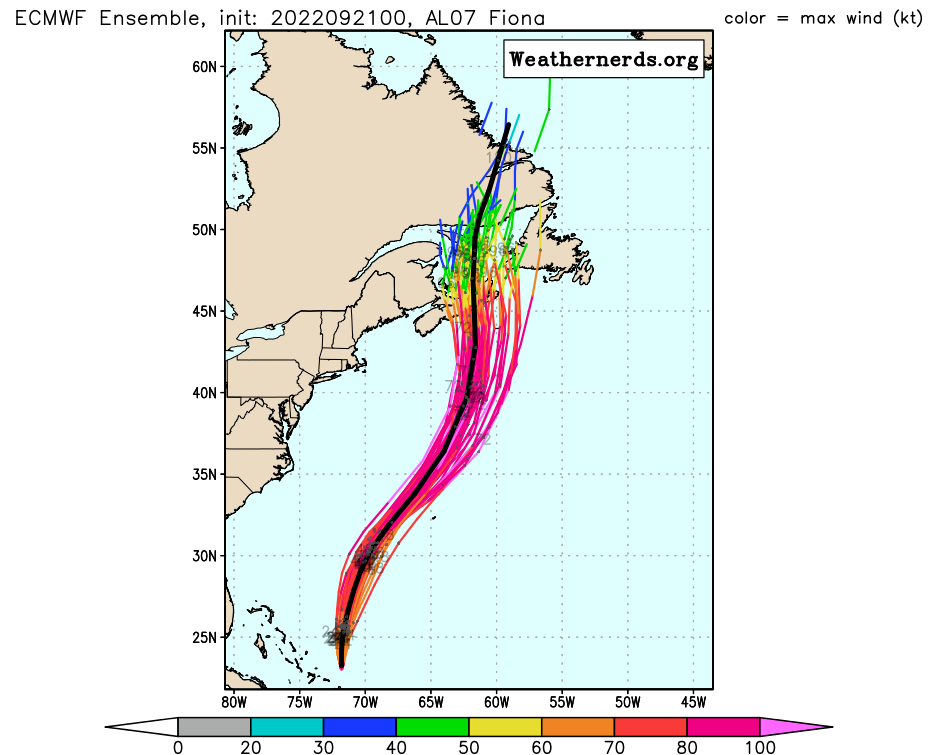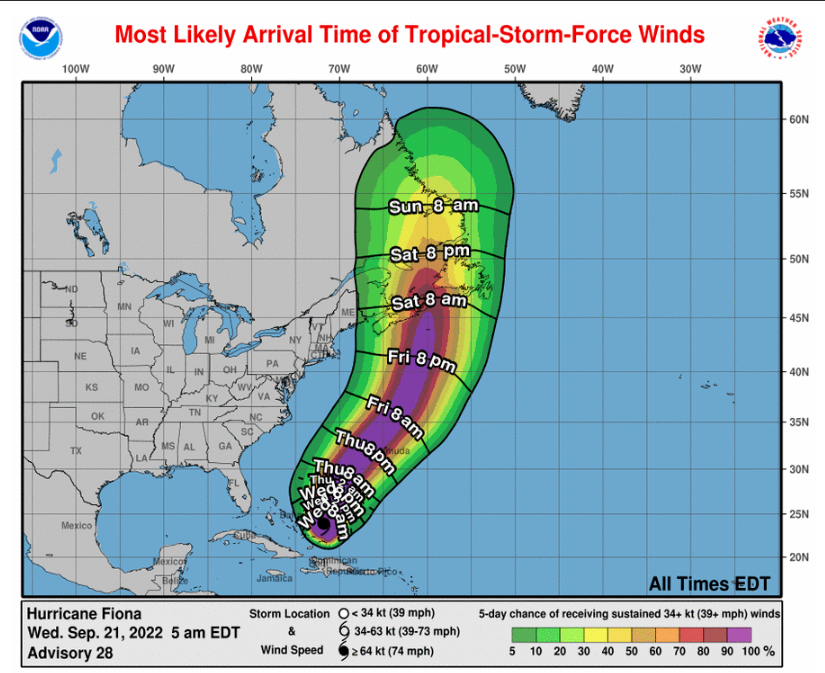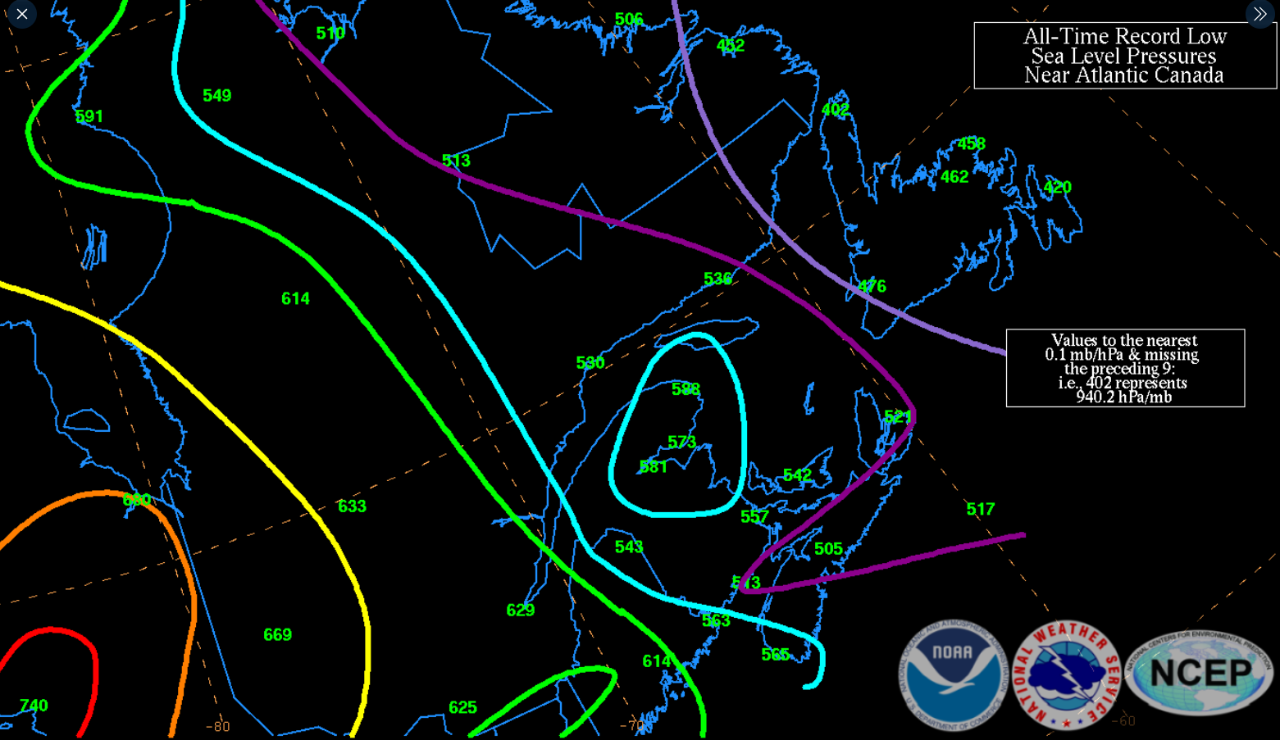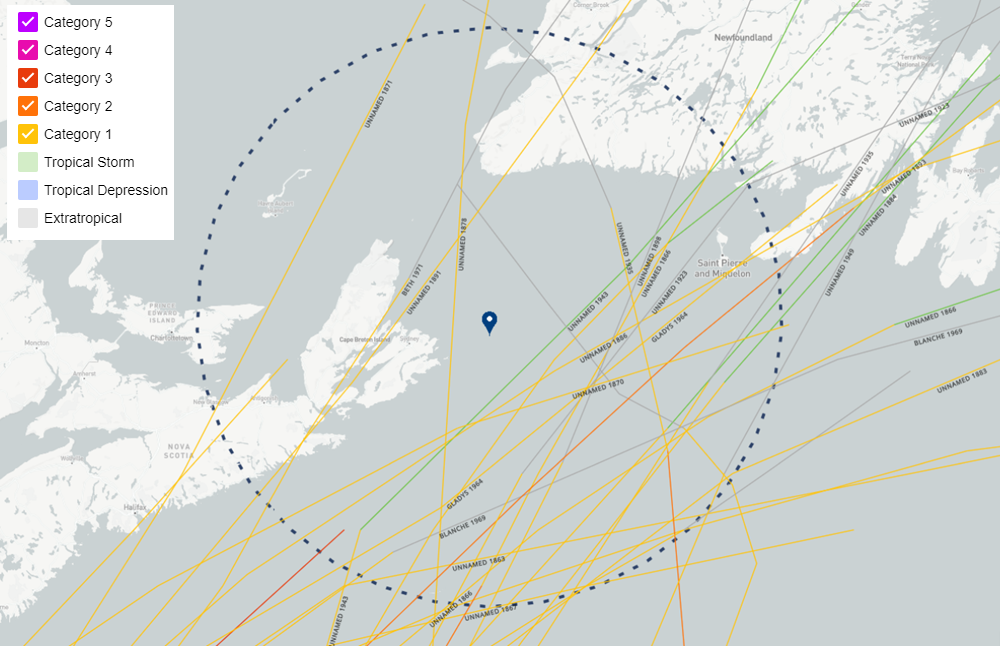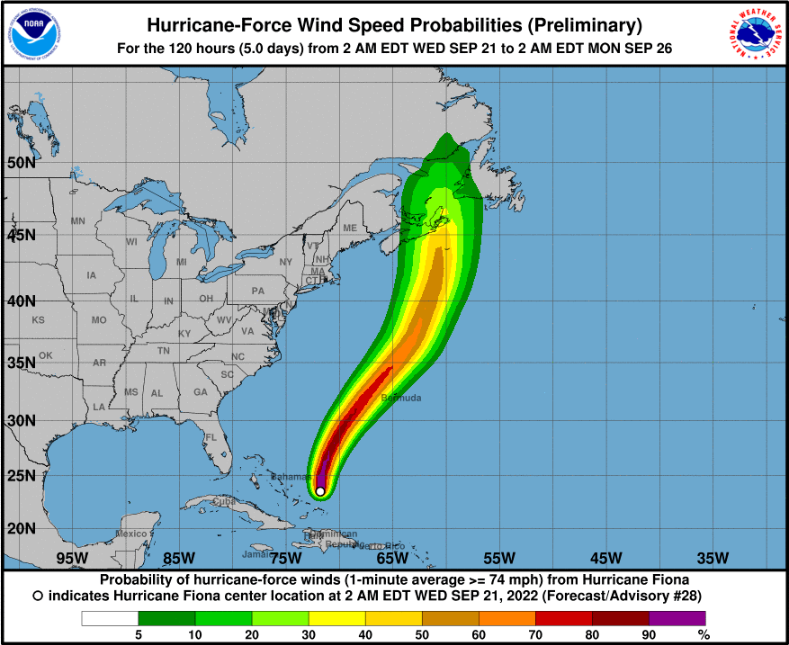 Early Assessment of Impacts to Puerto Rico, Dominican Republic and Turks and Caicos
Puerto Rico: Widespread and catastrophic flooding occurred across much of the island along with 100% of customers losing power. As of 5PM Tuesday September 20th, 80% of customers had yet to be restored. Preliminary data suggests that the highest measured rainfall total of 33.3" outside of Ponce, PR ties Hurricane Eloise (1975) as the third highest Puerto Rico rainfall total in a tropical cyclone on record, only behind 2017 Maria (37.9") and 1970 Tropical Depression 19 (41.7"). Post Maria, a study from the Wharton Risk Management Center highlighted that less than 4% of Puerto Rico households had NFIP flood insurance, while greater than 90% of total flood insurance was placed in the private market. Losses from flood as well as business interruption are likely to contribute meaningfully to overall industry losses for Puerto Rico.
Dominican Republic:  Fiona was the first landfalling hurricane in the Dominican Republic since Jeanne in 2004.  Nearly 800,000 customers lost power in the eastern part of the country, along with reports of damage to buildings and power infrastructure along with widespread flooding and mudslides in mountainous areas.
Turks and Caicos: With a population of 40,000, thus far there have been no reported fatalities while power outages occurred on five islands, including the largest of Grand Turk. Fiona strengthened to major hurricane status while passing over the southeastern most part of the region. Fiona is the fourth major hurricane to pass within 60 miles Grand Turk, the last being Irma 2017 as a category-4 hurricane, while Ike 2008 and Frances 2004 were both category-3 strength events.