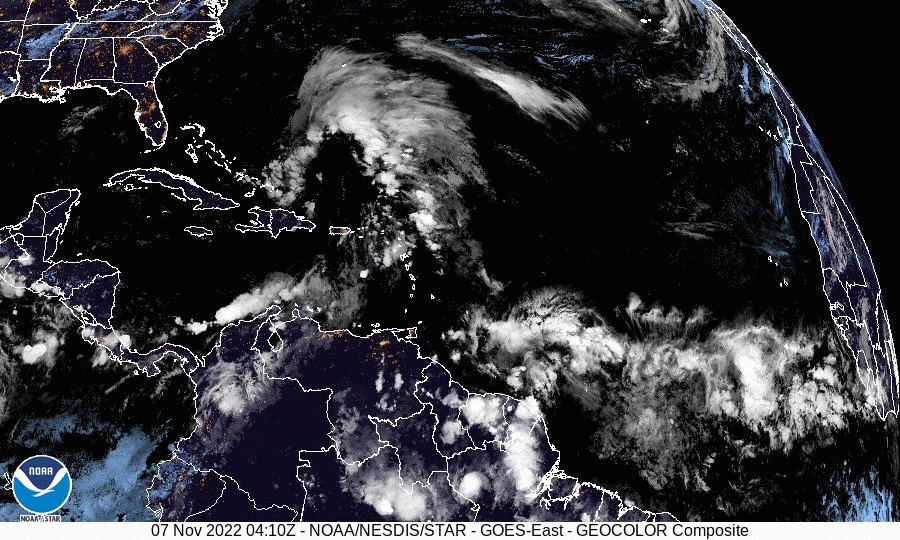 Key Headlines
Late Season Landfall Likely: Consolidating from a broad area of low pressure, Nicole is expected to strengthen into a strong tropical storm by Wednesday while traversing the northern Bahamas, thereafter crossing the Florida peninsula on Thursday. Tropical Storm watches are issued for the Bahamas, with additional watches for Florida likely later today. By next weekend, Nicole will turn to the northeast and rapidly accelerate in forward speed along the East Coast of the United States.
Large Circulation Center Means Broad Regional Impacts: As a hybrid tropical/mid-latitude system, tropical storm force winds currently extend 275 miles from the center and are expected to grow to 400 miles before impacting the Bahamas and Florida. As a result, the duration of the event will be lengthy and noteworthy, more so than the severity of conditions. Peak gusts nearing hurricane strength, rainfall of 3 to 8 inches and storm surge of 2 to 4 feet are possible.
Landfall Intensity: Ocean temperatures between Nicole and the Bahamas/Florida are running several degrees above average.  The majority of weather models project Nicole attaining a peak intensity of a strong tropical storm. However, intensification to a hurricane is possible given the atmospheric and oceanic conditions. It is unlikely that a peak intensity would exceed Category 1 strength.