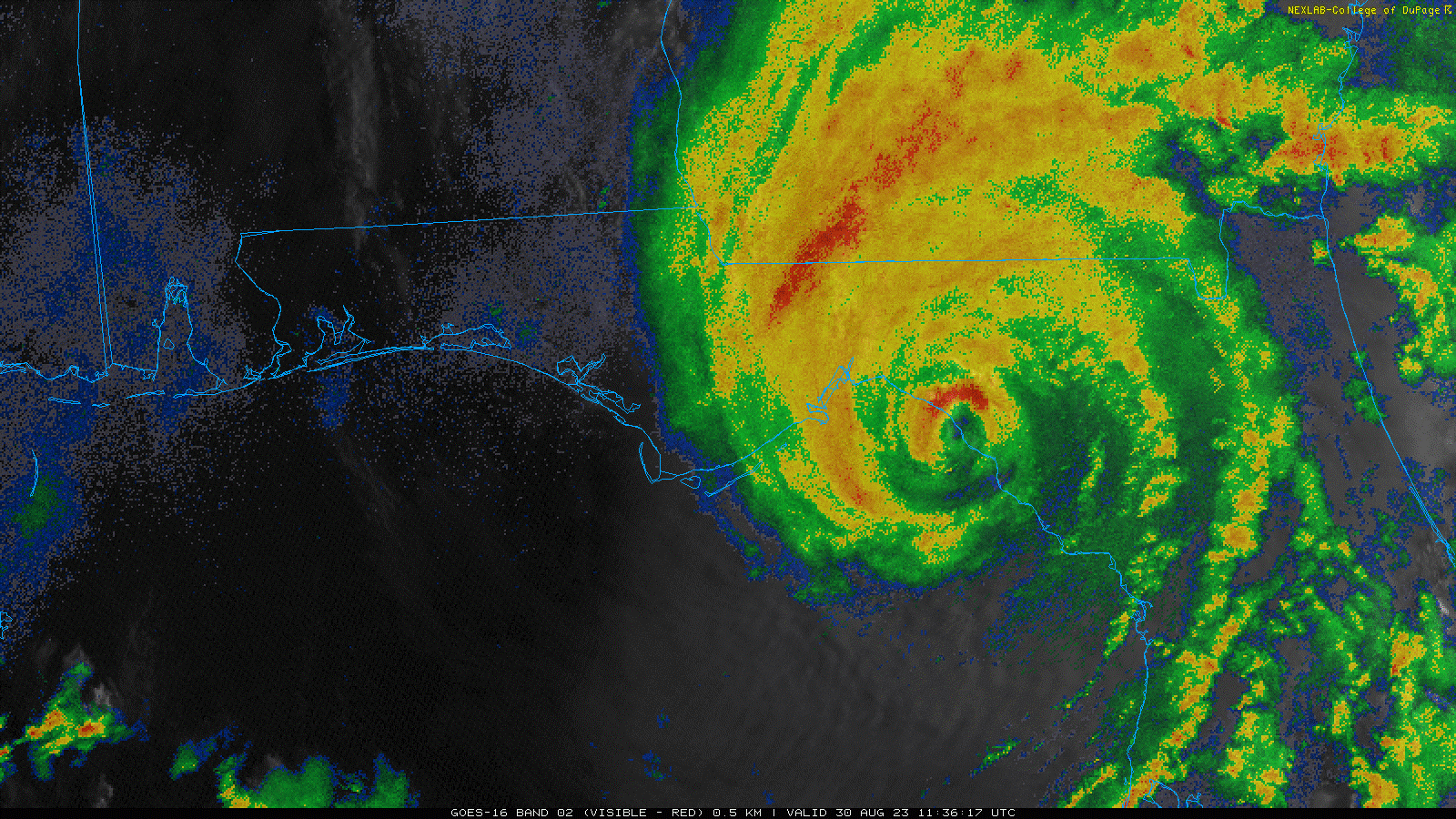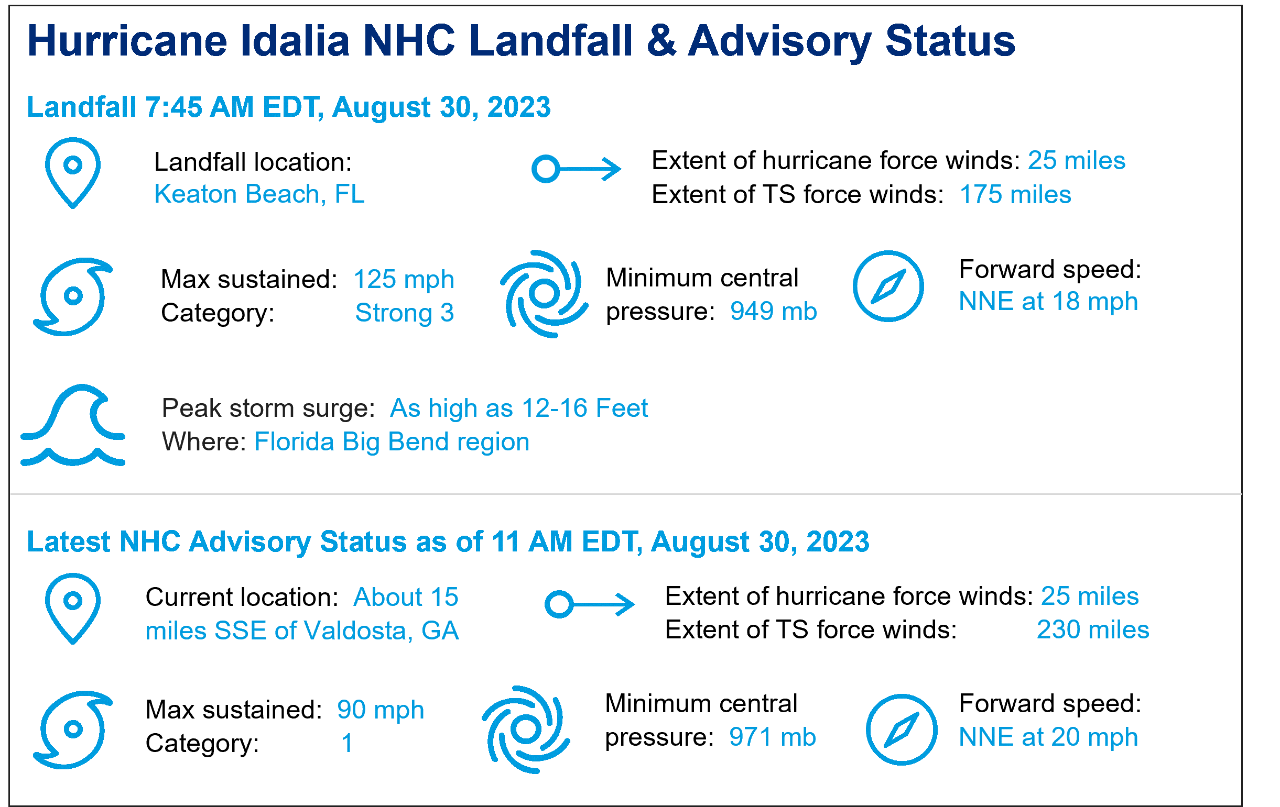 Landfall Discussion
Hurricane Idalia made landfall this morning around 7:45AM EDT near Keaton Beach, Florida according to statements from the National Hurricane Center (NHC). Maximum sustained winds at landfall were 125 mph per the NHC, a strong category-3 on the Saffir-Simpson Scale, with a central pressure of 949 mb. This is a historic landfall for the Florida Big Bend region.
After a period of rapid intensification, Idalia reached status as a category-4 hurricane with maximum sustained winds of 130 mph as of 5AM EDT this morning. The storm weakened slightly before moving ashore.
The storm has since weakened to a category-1 hurricane as of 11AM EDT this morning.
Forecast
Hurricane Idalia will continue to rapidly move inland and cross southern Georgia and the Carolinas before clearing the coast on Thursday. The storm should pass inland very near Savannah, Georgia as a hurricane.
As Idalia moves inland it should continue to weaken to strong tropical storm status before Thursday morning per the NHC.
After Thursday the forecast carries considerable uncertainty as Idalia interacts with another frontal system while moving into the Atlantic. Impacts for Bermuda next week are possible.
Ongoing Hazards
Ongoing hazards for the Florida Big Bend region include major hurricane conditions, with the most severe conditions along and to the right of the track. There is also a threat for tornadoes.
A historic storm surge is affecting the northeast Florida Gulf Coast, with record levels reported for areas including Cedar Key, Steinhatchee, and the Greater Tampa Region per the USGS.
Areas of flash, urban, and moderate river flooding are also likely from the Big Bend of Florida through Georgia and the Carolinas through Friday. Heavy rainfall is expected, with 6-10 inches likely near the center of circulation.
Initial media reports indicate variable property damage depending on structural age and resilience. Extensive tree damage is apparent, also with downed powerlines and resulting power outages. Seawater inundation is rendering severe impacts to affected properties near the coast and adjacent waterways, with apparent damage due to inundation, water velocity and wave battering.
Warnings remain active from local National Weather Service offices and the NHC; specifics can be found at www.nhc.noaa.gov and www.nws.noaa.gov.