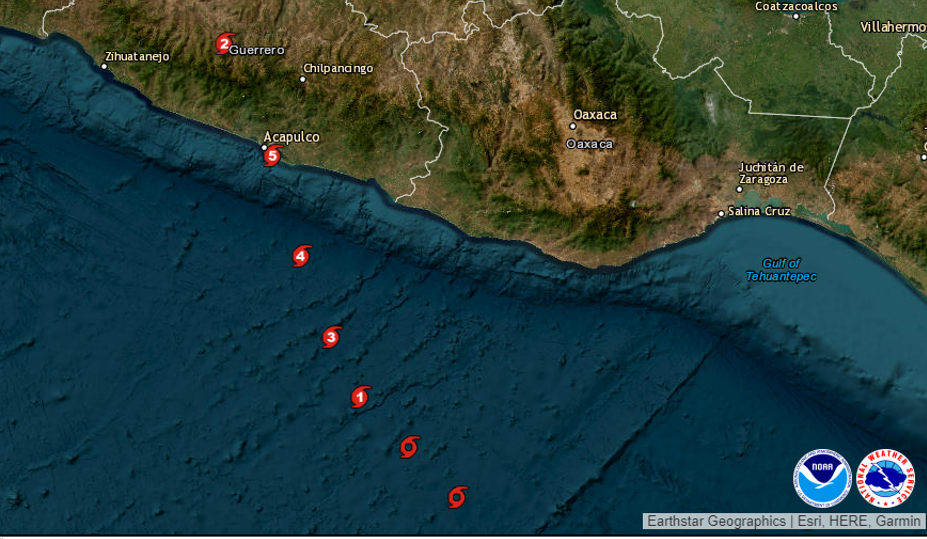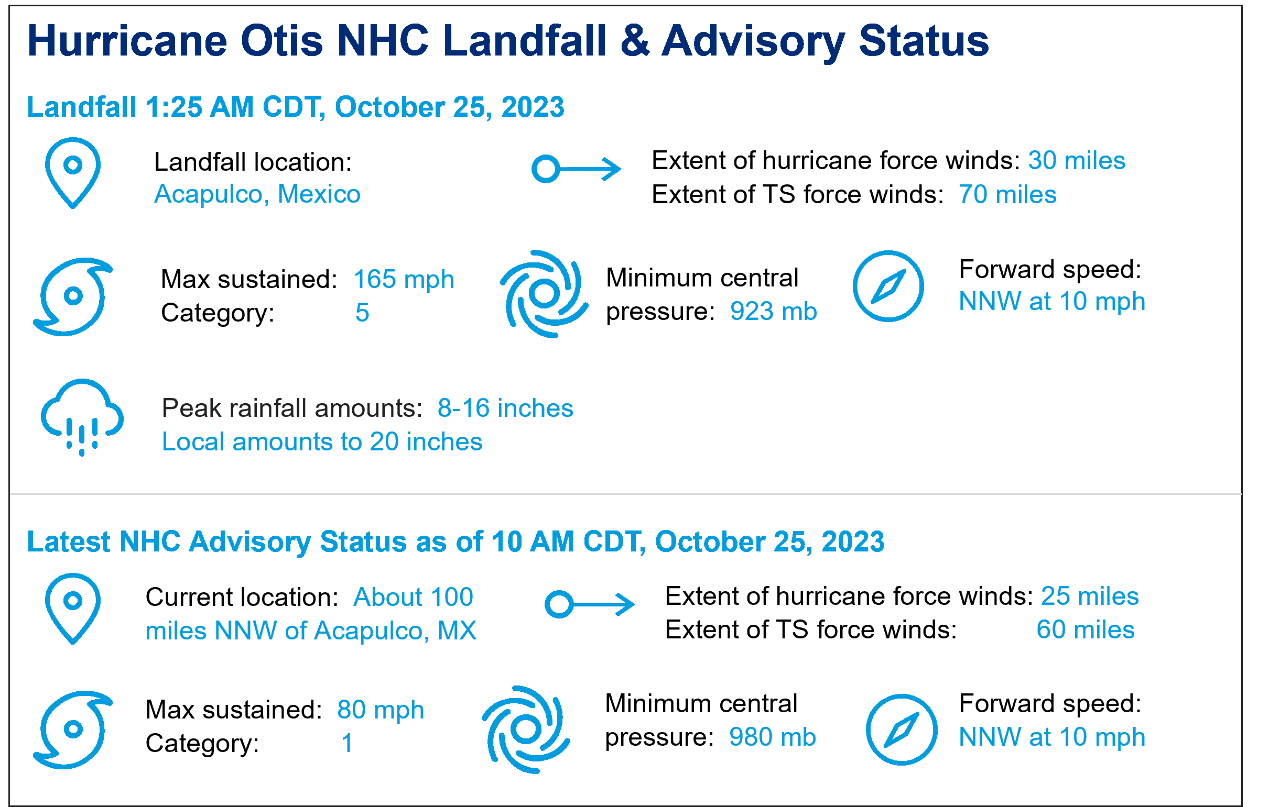 Hurricane Otis made landfall in the early morning of 25 October as a category-5 hurricane near Acapulco, Mexico. Substantial damage has been reported in the area. The storm has since weakened but poses an ongoing threat for heavy rainfall and mudslides.
Key Headlines
According to advisories of the National Hurricane Center (NHC), Hurricane Otis made landfall around 1:25 AM CDT on October 25 near Acapulco, Mexico. Maximum sustained winds were 165 mph at landfall, a category-5 on the Saffir-Simpson Scale, with a minimum central pressure of 923 mb per the NHC. 
Otis reached category-5 strength after a remarkable period of rapid intensification and a gain of 90 mph in just 12 hours. The hurricane went through such explosive development over warm waters with reduced wind shear and probable ventilation from another weather system passing to the north.
The storm has since moved inland and has weakened to a category-1 hurricane with winds of 80 mph. The storm is expected to dissipate over the terrain of Mexico over the next 24 hours or so.
Hazards of concern included destructive winds near and to the right of the track to render complete destruction of less resilient structures, and substantial damage to engineered structures including reinforced concrete. Lower-grade winds will have affected areas well away from the center of circulation with downed trees and powerlines and lighter structural damage. Initial media reports indicate substantial damage to Acapulco and surrounding areas.
A significant storm surge also will have affected immediate coastal areas and connected waterways with the threat of seawater inundation, water velocity damage and wave battering for immediate coastal areas. Heavy rainfall totals of 8-16 inches with local amounts to 20 inches also bring an ongoing threat for flooding and mudslides, especially in areas of higher terrain.
This is the strongest hurricane to affect this part of Mexico in recorded history, surpassing the landfall strength of Hurricane Patricia (2015).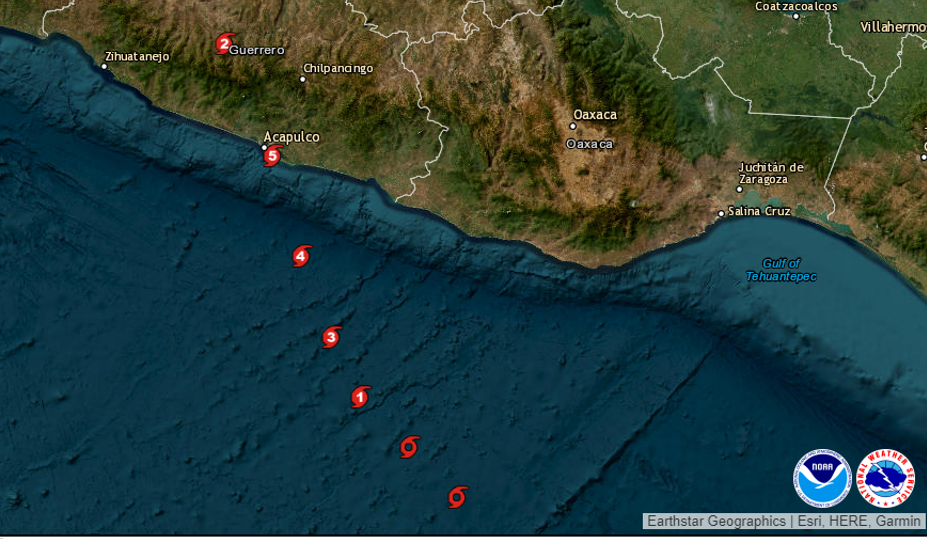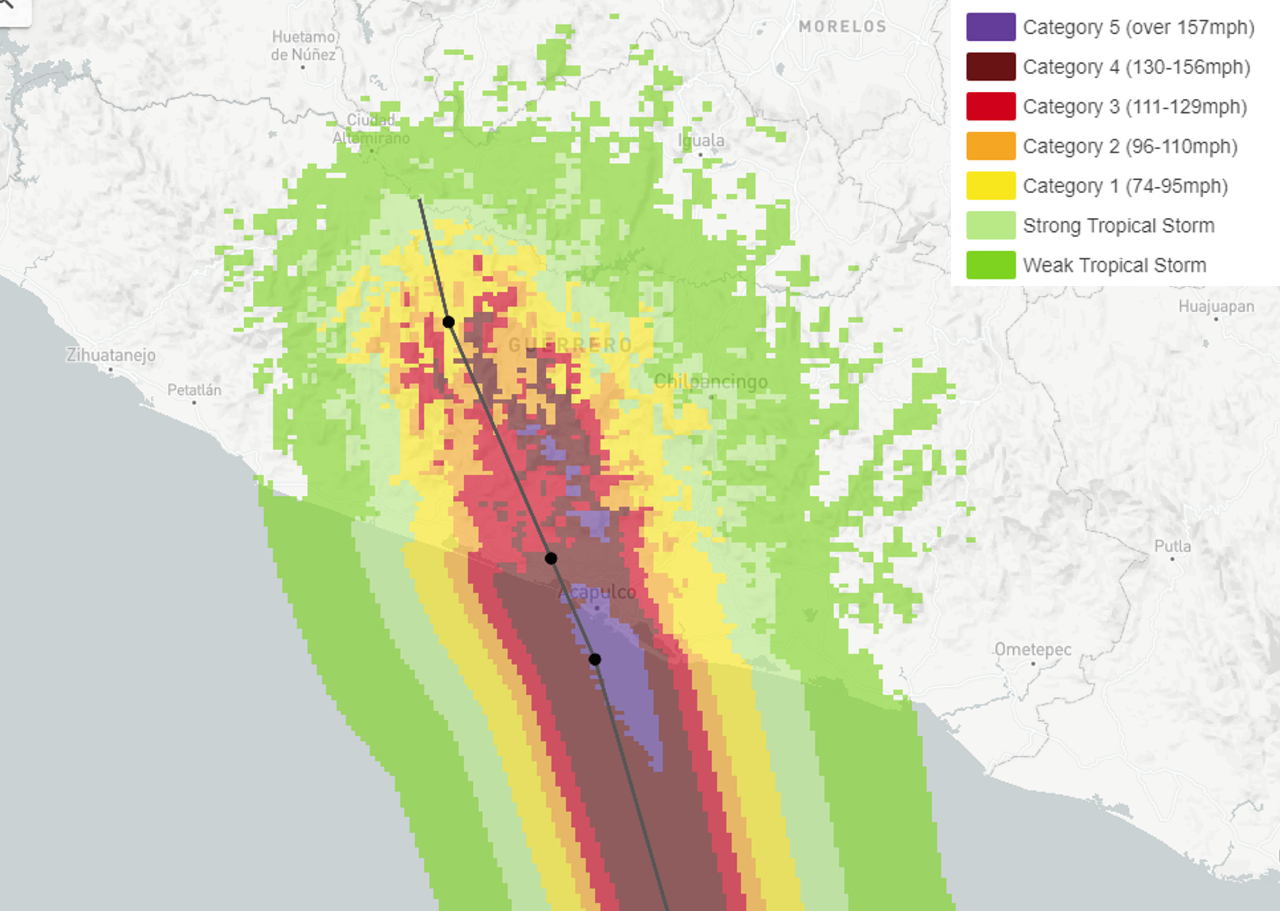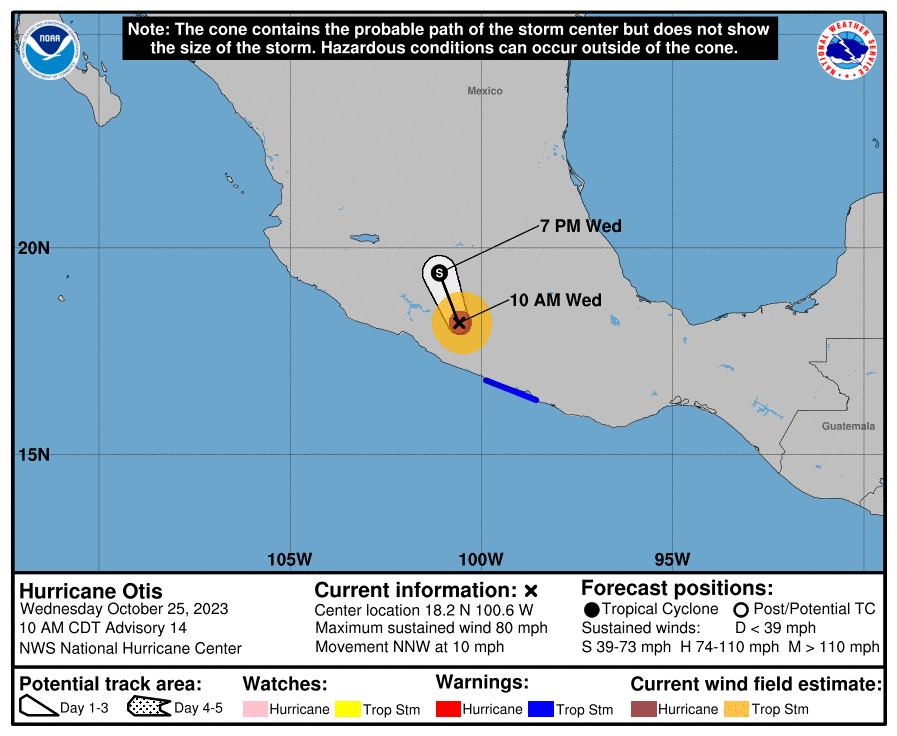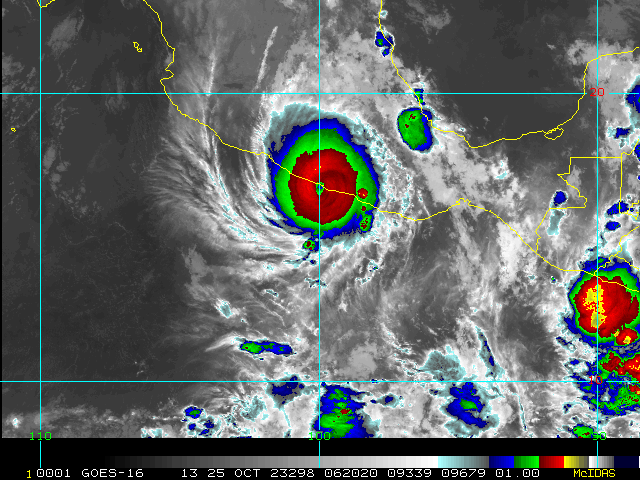 Additional links of interest:
U.S. National Hurricane Center

Statements from official forecast and emergency management agencies supersede this update, and should be closely followed concerning matters of personal safety.