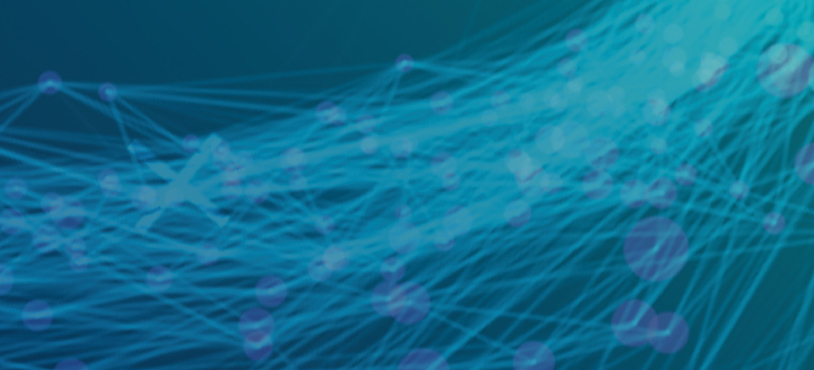 Here we bring together recent articles reflecting upon Guy Carpenter's January 2022 Reinsurance Renewal: An Evolving Market Leads to Divergent Outcomes.
Business Insurance indicated how renewals differentiated significantly between loss-affected and non-loss-affected programs. In property markets, non-loss-impacted business was generally flat to up 7%, with loss-impacted up 10% to over 30%. Capacity was sufficient overall, with more market appetite for non-loss-impacted upper layers, and was more constrained on lower layers, especially if loss-impacted.
"The changing nature of risk fundamentally influences reinsurers' view of pricing and capacity allocations," said Dean Klisura, President and CEO. "It is clear from the January 1 renewals that strategies are adjusting to account for these factors."

Insurance Insider spotlighted how Guy Carpenter's briefing described January 1 renewals reflecting a "healthy but evolving market," with reinsurers adjusting their risk appetites and pricing thresholds for certain sectors amid ongoing challenges.

"The reinsurance market is evaluating a broad spectrum of forces, including climate change, cyber threats, core inflation, social inflation and the continued evolution of frequency and severity of catastrophe losses," said David Priebe, Chairman. "While reinsurers reassessed underwriting strategies, resulting in a late and varied price discovery process, outcomes were successful, and Guy Carpenter was able to support its clients in what has proved to be a very dynamic marketplace." 

The Insurer focused on how analysts evaluated the conditions described in Guy Carpenter's renewal briefing. The 10.8 percent increase in Guy Carpenter's Global Property Rate-on-Line (ROL) Index was the largest seen since 2006, and is viewed as a good outcome for reinsurers based on expectations going into January 1 renewals, according to equity analysts.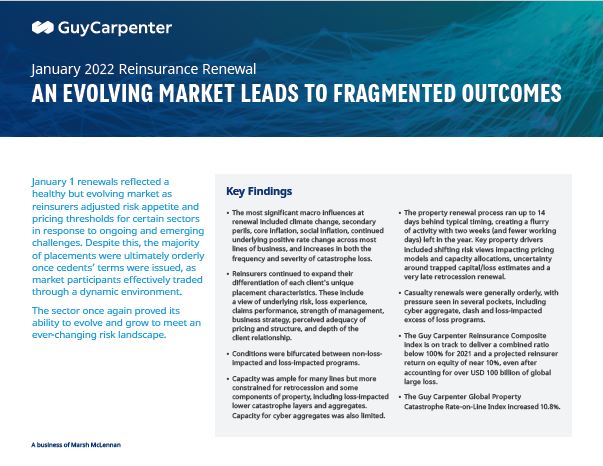 Download the Full Briefing
January 2022 Reinsurance Renewal: An Evolving Market Leads to Divergent Outcomes