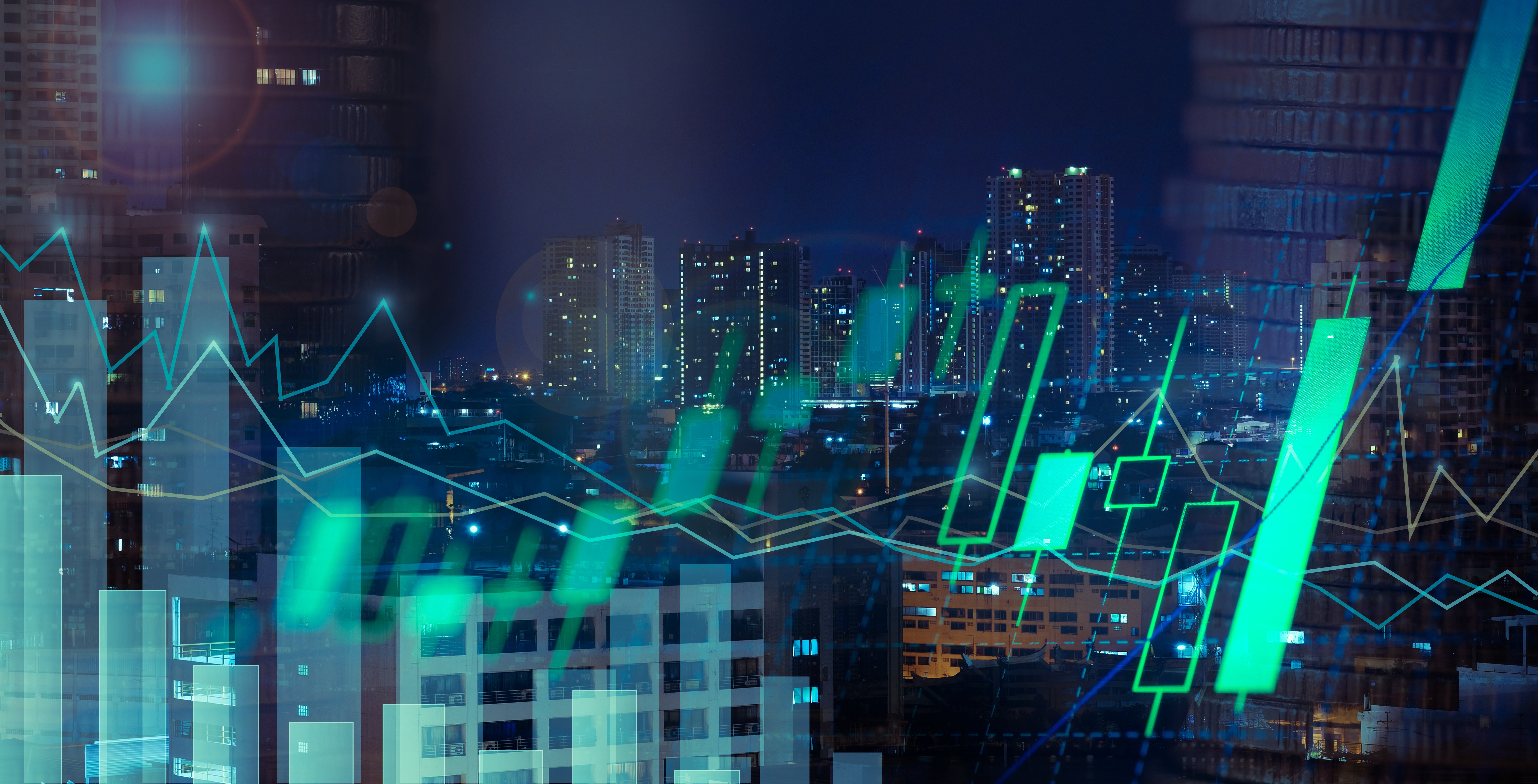 2021 was a year laden with challenges and opportunities for the (re)insurance sector. Emerging risk factors, including climate change, cyber threats, core inflation and social inflation, have become recurring issues. At the same time, Environmental, Social and Governance (ESG) continues to grow in importance for key stakeholders and is seen as not only a positive conduit for change, but also as an indicator of financial outcomes. Innovation and adaptation, including evolving technologies such as InsurTechs, continue to be hallmarks of the (re)insurance industry.
Here we highlight the top insights of 2021 from Guy Carpenter and Marsh McLennan specialists.
1. Scenario Testing Our Mutual Future
The National Association of Mutual Insurance Companies (NAMIC) joined forces with Guy Carpenter to release the Scenario Testing Our Mutual Future report. Guy Carpenter's BenchmaRQ capital modeling tool tested a predetermined set of potential stresses to see the effect they could have for every US property/casualty insurer. The report indicates the industry is well capitalized and prepared to contend with even serious scenarios, but a severe recession or high inflation could hold significant risks.
2. Global Construction Industry Faces Mounting Climate Change and Sustainability Challenges as Economies Build Their Way to Recovery
With a global boom in infrastructure set to drive economic growth over the next decade, the construction industry faces mounting challenges to address pressures associated with climate change. Future of Construction: A Global Forecast for Construction to 2030, a report prepared by Marsh and Guy Carpenter with Oxford Economics, examines how the building industry recovers from the challenges of COVID-19 as well as key drivers for the industry going forward.
3. Buffers May Help Diminish the Risk of Catastrophic Fires
Providing fuel breaks or buffers helps reduce the risk of severe wildfires. Designated green areas, such as orchards, vineyards, greenways, parks and golf courses, can reduce the risk of ignition from incoming fires while serving recreational needs for a community. Quantifying Insurance Benefits of a Nature-based Approach to Reducing Risk: Wildfire Risk Reduction Buffers, a report from The Nature Conservancy and Marsh McLennan, with key input from Guy Carpenter experts, highlights many efforts that can be undertaken to slow down the potential path of wildfires and mitigate their impact.
4. Asia Pacific Offshore Windfarms Play Growing Role in Addressing Burgeoning ESG Concerns
Environmental Social and Governance factors (ESG) measure how companies have advanced regarding sustainability. This is especially important in the energy sector, as renewable ways to generate electricity attract greater interest. Offshore windfarms play a major role in increasing the world's use of renewables while reducing its carbon footprint. The biggest growth in generation and turbine construction resides in the Asia Pacific region. Addressing the risks inherent with these projects and building resilience are keys to ensuring the long-term success of these entities.
5. Guy Carpenter Experts Discuss Inflation Concerns Among Captives
Captive insurance companies are paying special attention to the impact of inflation. Medical inflation, in particular, has been an important underlying issue in the consideration of risk. US health expenditures are expected to grow by 5.4% annually in the upcoming years, reaching an expected USD 6.8 trillion by 2028. In their article, Inflation risk: Is it here to stay?, Guy Carpenter's Jesse Sommer, Managing Director, and Margaret McGuire, Assistant Vice President, Treaty Broking, address the effects of inflation and the various strategies captive managers can follow to mitigate the effect on their legacy reserves.
6. Credit Risk Transfer Market is in a Strong Position
As with many segments of the US economy, the credit risk transfer (CRT) market found itself thoroughly tested by the COVID-19 pandemic. The report from Structured Credit Investor (SCI), US CRT Report 2021: Stepping Up, featuring input from Guy Carpenter experts Jeffrey Krohn, Managing Director and Mortgage Credit Segment Leader, Jon Corwin, Vice President, and Tim Armstrong, Managing Director, reveals how the market is in an even stronger position than it was before. With federal policy leaning toward making mortgages more affordable and available, the CRT market's role in mitigating risk is likely to come into greater focus.
7. Online Tool Identifies Impactful Climate Strategies
Climate change presents many physical, transition and liability risks that affect the reinsurance marketplace. Oliver Wyman's digital tool, Climate Action Navigator, helps guide public- and private-sector leaders in identifying meaningful steps to address climate goals. The navigator presents emissions levels for various industry sectors in different regions of the world, exploring actions necessary to reach the goal of cutting emissions in half by 2030.
8. Video: Guy Carpenter's Josh Darr Addresses Corporate ESG Efforts
In this video, Guy Carpenter's Josh Darr, Managing Director, Head of North America Peril Advisory, talks about the important role businesses play in advancing environmental, social and governance (ESG) priorities, and how these efforts help place companies in a favorable position while providing societal benefits.
9. Parametric Insurance: A Tool to Increase Climate Resilience
Parametric covers contain a pre-agreed payment structure, triggered based on reaching specific thresholds, such as sustained winds of a set speed in miles per hour. As weather-related risks have grown more complex and less predictable, innovative parametric insurance solutions have become more popular.  Parametric Insurance: a Tool to Increase Climate Resilience from Marsh McLennan provides more information about how this coverage can complement traditional indemnity policies.
10. Guy Carpenter Joins Marsh McLennan in Response to US Federal Insurance Office on Issues of Climate Change Impact
Guy Carpenter experts figured prominently in Marsh McLennan's response to the Request for Information on the Insurance Sector and Climate-Related Risks from the US Federal Insurance Office. The response addresses issues concerning remediating the impacts of climate change. Points raised include the need for increasingly sophisticated modeling to consider wide-area risks, such as access roads and power lines, and how they could lead to non-damage business interruption.