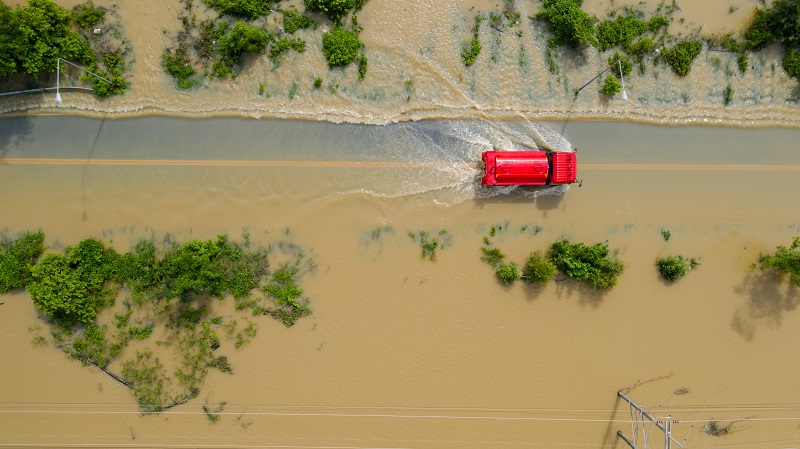 Guy Carpenter's Josh Darr, Jessica Turner Take Broad View of Climate Change
Guy Carpenter's Josh Darr, Managing Director, Head of North America Peril Advisory, and Jessica Turner, Managing Director, Catastrophe Advisory, address a wide range of issues regarding climate in Climate Change Perspectives.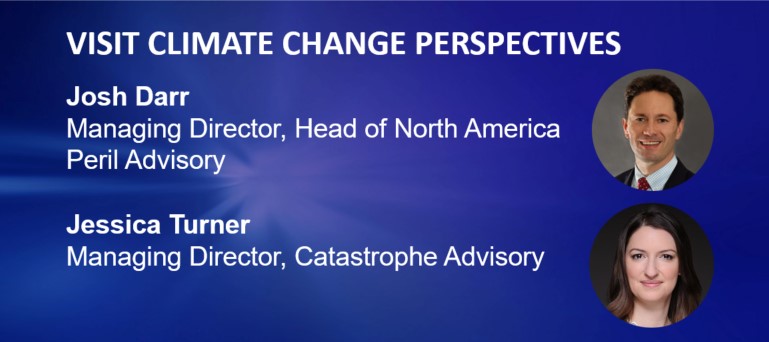 Video: Marsh McLennan's Sydney Hedberg Talks About Community-Based Catastrophe Insurance

Sydney Hedberg, Associate Director, Marsh McLennan Advantage, talks about community-based catastrophe insurance, an idea developed by Guy Carpenter, as an effective approach to encouraging resilience in areas susceptible to wildfires, earthquakes and other natural disasters.

Video: Marsh McLennan's Richard Smith-Bingham Discusses Resilience
Richard Smith-Bingham, Executive Director, Marsh McLennan Advantage, discusses the need for a holistic approach toward resiliency planning. He emphasizes that entities need to consider how they deliver their core business goals, and circumstances under which these could fail. Beyond just looking internally, organizations need to examine outside circumstances as well.

Video: Mercer's Jillian Reid Addresses Financing Climate Efforts
Jillian Reid, Principal in Mercer's responsible investment team, talks about steering capital to address funding shortfalls in the effort to decarbonize industries. She emphasizes the need to balance environmental, social and economic implications to ensure an orderly transition over a disorderly one. 

Video: Marsh McLennan's Scott Stransky Talks about Cyber Resilience
Scott Stransky, Head of Marsh McLennan's Cyber Risk Analytics Center, discusses approaches businesses can take to enhance their cyber resilience. He focuses on employing effective analytics, which show how losses can be reduced as entities demonstrate better cyber resilience.