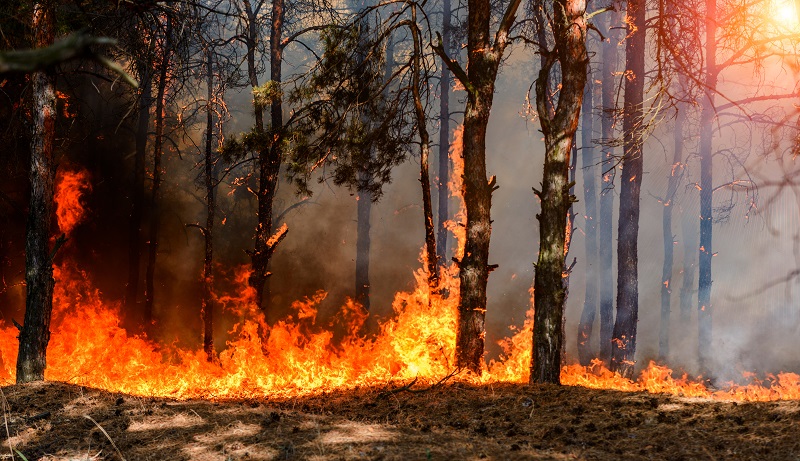 In the Insurance Business article, Why is climate risk the mother of all ESG factors for insurers?, David Howard-Jones, partner in Oliver Wyman's Global Finance and Risk Practice, discusses how he considered the bankruptcy of Pacific Gas & Electric Company (PG&E) in January of 2019 to be a wake-up call for businesses concerning direct financial effects of climate change. Guy Carpenter and Oliver Wyman are businesses of Marsh McLennan.  
"This was the first, most public, climate-related bankruptcy, where Pacific Gas and Electric, a USD 70 billion company, collapsed entirely because of climate-related risks," he said.
David described how PG&E was found liable for the wildfires that started in California because of sparking from its power lines. The class actions that followed successfully proved that the company had not done enough to clear trees underneath the lines.
The article points to The Global Risks Report 2022, published by the World Economic Forum in collaboration with Marsh McLennan, which examines how global divergence across multiple domains in the post-COVID-19 recovery threatens to widen disparities and aggravate societal fractures.
Companies looking to develop and integrate robust climate change strategies into their overarching Environmental, Social and Governance (ESG) programs will benefit from the expertise of Guy Carpenter and the entire Marsh McLennan enterprise, along with our suite of climate advisory and modeling services.
Why is climate risk the mother of all ESG factors for insurers?