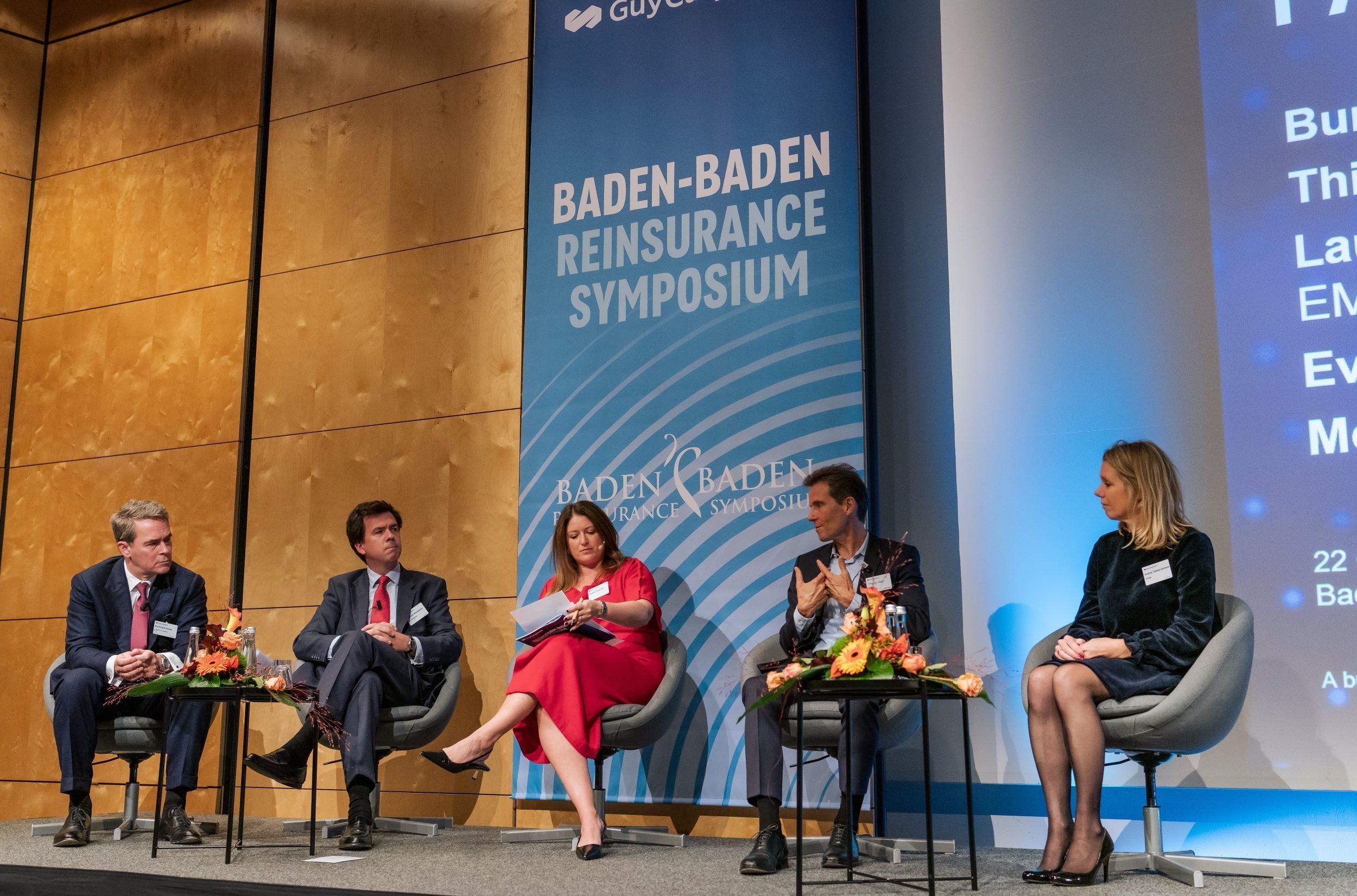 Guy Carpenter experts provided actionable insights into market conditions, addressing client challenges and solutions throughout the Baden-Baden Reinsurance Meeting, one of the most prominent conferences for the EMEA reinsurance industry. Here are the highlights of media coverage and our own thought leadership connected with the conference.
Laurent Rousseau, CEO, EMEA and Global Capital Solutions, indicated that a few years ago, some were questioning whether the industry was still cyclical. He said the current environment proves that it is—but this hard market is very different from those the industry has seen before.
"It is important to understand the drivers this time: this cycle has its own shape and characteristics," Laurent explained. "Its drivers are multifaceted, from the war in Ukraine to inflation as well as more common risk factors such as increased cat (catastrophe) risks and concerns around cyber. As such, the price reaction does seem stickier than before."
As opposed to previous hard markets, Laurent said there is no major market rupture or single large loss of capital driving current conditions. Capacity is available to respond, he continued, but only if the price is right.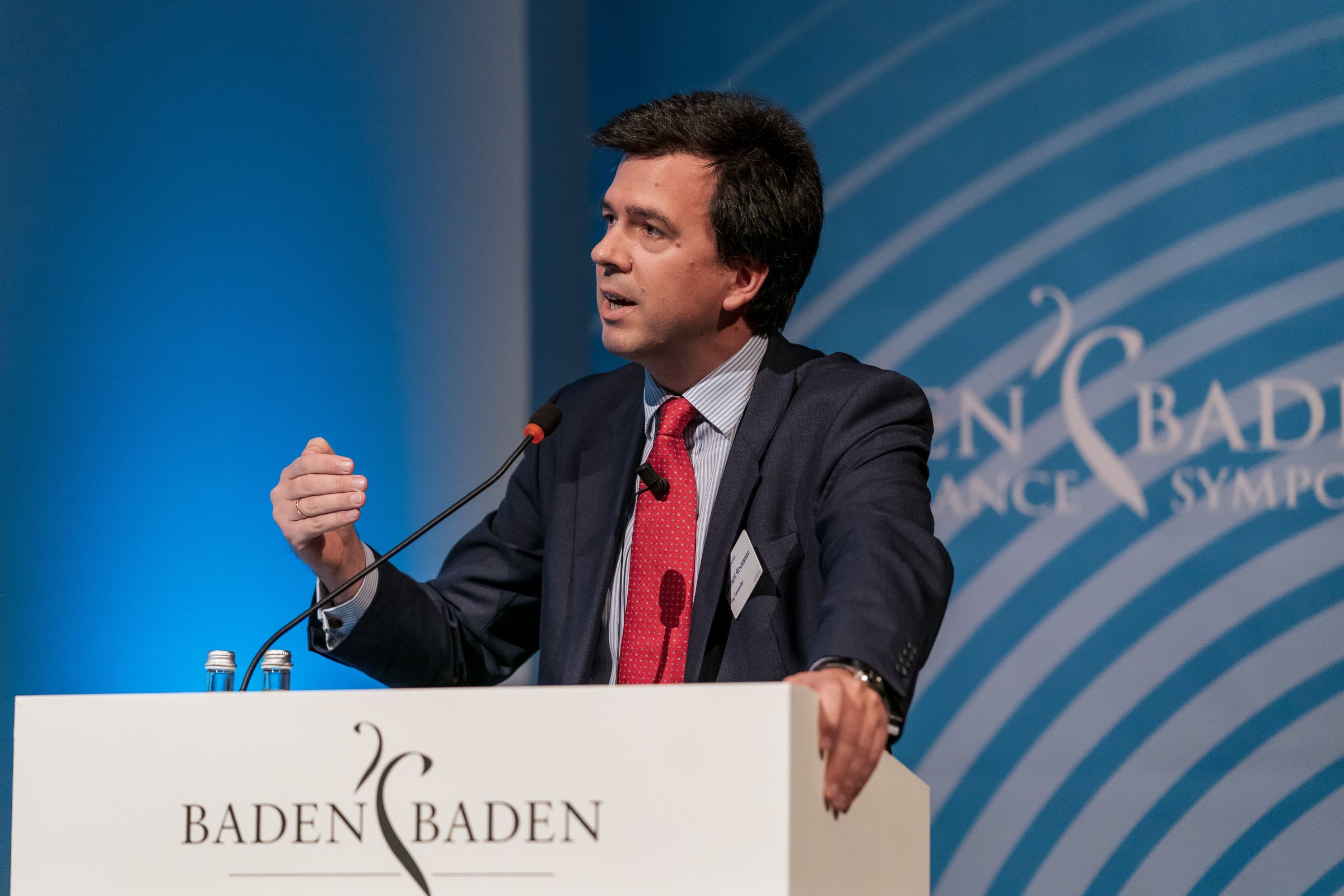 Laurent Rousseau, CEO, EMEA and Global Capital Solutions, addresses attendees during the Baden-Baden Reinsurance Symposium, sponsored by Guy Carpenter.
David Edwards, Co-Head, Credit, Bond and Political Risk Division, examines the state of play in the credit and political risk market and looks ahead to January's renewals. While other reinsurance classes have hardened, the prevailing sentiment in this segment has been a sense of realism about rate developments, with insurers more focused on favorable conditions and capacity than price.
Erica Davis, Global Co-Head of Cyber, and Jess Fung, North American Cyber Analytics Lead, discuss how it is crucial for cyber underwriters and exposure management teams to have access to credible industry intelligence on empowering cyber underwriters to make informed decisions.
Sam Phibbs, Katy Reyner and Sandra Hansen from Guy Carpenter's Global Period Advisory Team elaborate on the need to navigate the changing regulatory landscape related to climate change, and how it involves various perils.
In this interview in The Insurer, Laurent Rousseau, CEO, EMEA and Global Capital Solutions, discusses dynamics in the reinsurance market. He described price increases seen during the January 1, 2023, renewal season as "risk-adjusted-plus" pricing.
"Rate adjustments were factoring in multiple different market developments, such as changes in the risk environment, the ongoing impact of inflation, the geopolitical environment, and rising loss costs," Laurent explained. "These contributed to a sharp rise in pricing in a short period, as reinsurers sought to generate stronger returns."
He goes on to describe how this "risk-adjusted-plus" phase of pricing was now stabilizing across many business lines, but that he expected continued discipline at upcoming renewals.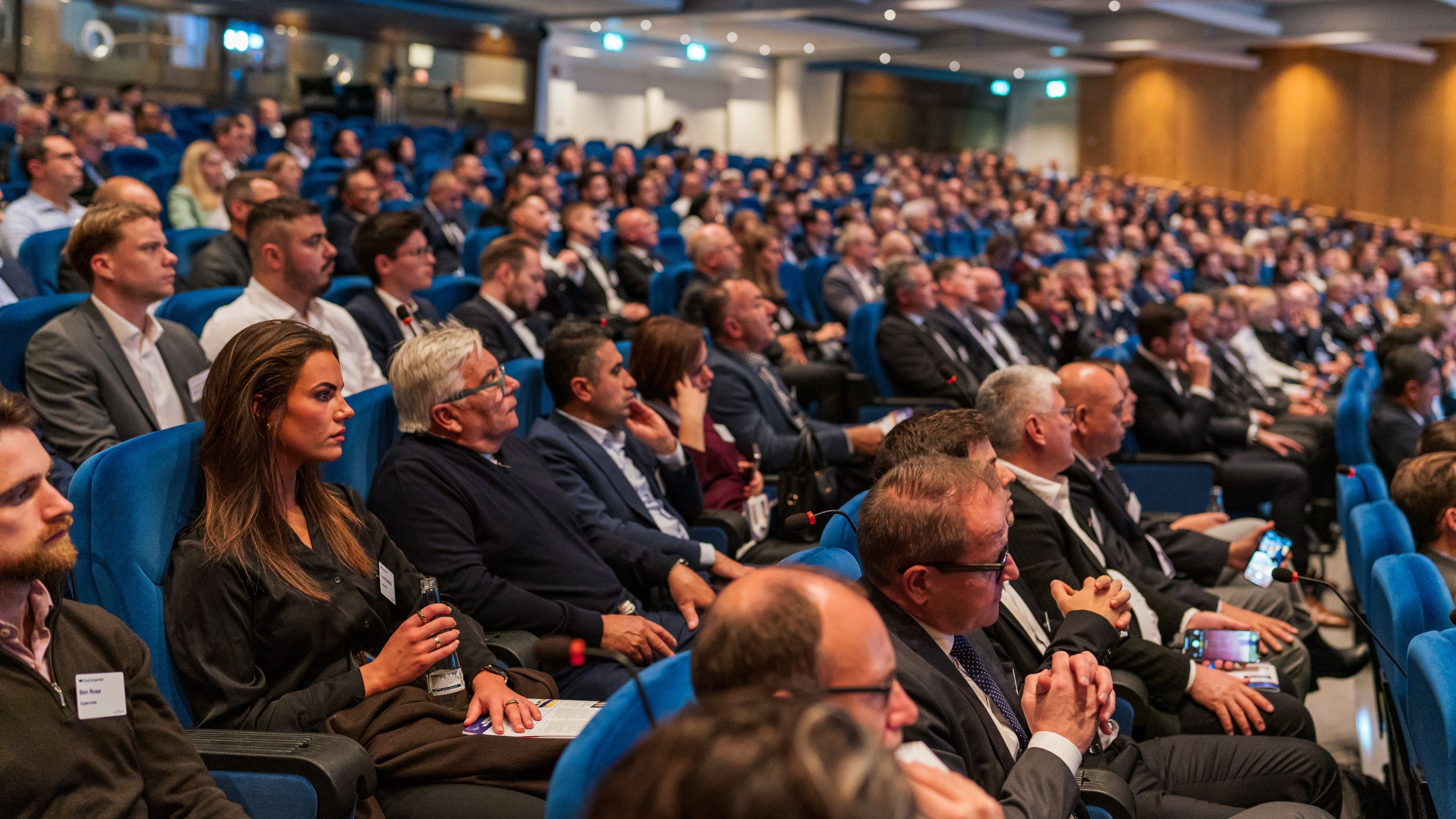 Attendees listen during the Baden-Baden Reinsurance Symposium.
In this interview with Intelligent Insurer, Julian Enoizi, CEO, Guy Carpenter Europe, indicates that he expects January 1 renewals to be considerably more orderly than they were in 2023.
"In terms of pricing, there are still headwinds, as sensitivities to the issues of 2023 linger. Reinsurers will be looking to adjust for the impacts of inflation, which remains stubbornly high," Julian explained. "We will see significant discussions around wordings and coverage negotiations, and I don't expect there to be significant new capital coming into the market for 1/1."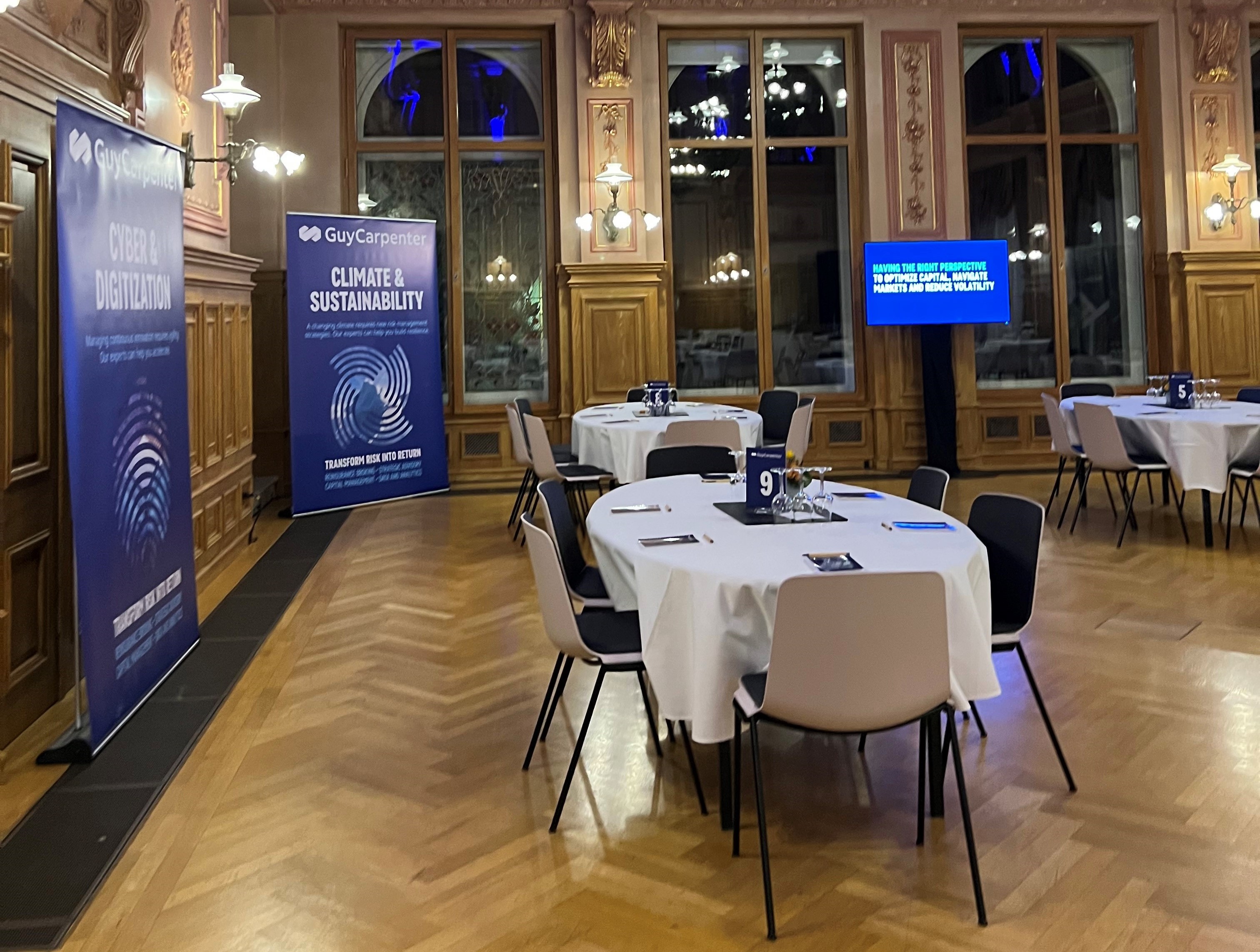 Guy Carpenter displays are promiment in one of the Baden-Baden meeting rooms.
In this interview with Intelligent Insurer, Laurent Rousseau, CEO, EMEA and Global Capital Solutions, indicates how hard market conditions in reinsurance are different from those previously experienced, meaning it should endure longer than prior favorable markets.
"First, the inflection happened first in the insurance market, from 2017—previous cycles had been reinsurance-led," Laurent explained. "Second, this time around it is the macroeconomic drivers, such as interest rates and inflation, that have acted as the catalysts for the market turn, accelerating pre-existing (re)insurance market factors, which had not been sufficient by themselves to turn the reinsurance market."