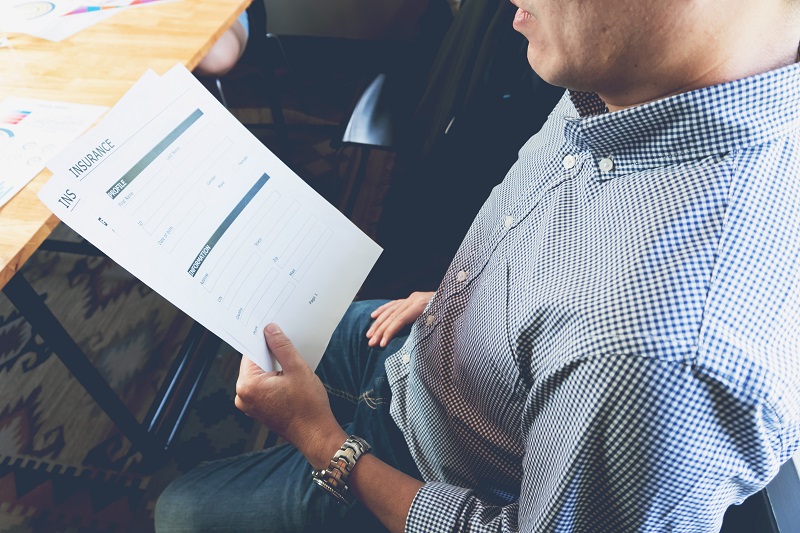 In the first 6 months of 2022, increasing inflation, rising interest rates, the ongoing Russia-Ukraine conflict, supply-chain disruptions and climate change anxiety all affected the global (re)insurance marketplace. Creative innovations, such as the growth of the InsurTech sector and increasingly sophisticated models, spotlight the industry's ability to adapt to changing circumstances.
Here we highlight the most read Insights from Guy Carpenter and Marsh McLennan experts from the first half of 2022. 
1.       January 2022 Reinsurance Renewal: An Evolving Market Leads to Divergent Outcomes
January 1 renewals reflected a healthy but evolving market as reinsurers adjusted risk appetite and pricing thresholds for certain sectors in response to ongoing and emerging challenges. Despite this, the majority of placements were ultimately orderly once cedents' terms were issued, as market participants effectively traded through a dynamic environment.
2.       Evolving Physical Risks Landscape
In this first episode of Guy Carpenter's Fo[RE]sight podcast series, experts Kieran Bhatia and Sam Phibbs discuss how more accurate and longer-range climate data reduces uncertainty, while strong regional differences mean that effects can vary significantly in different parts of the world.
3.       The Global Risks Report 2022: Worlds Apart
Drawing upon insights from more than 950 experts and decision-makers worldwide, the 17th edition of the report, published by the World Economic Forum in collaboration with Marsh McLennan, unpacks some of the critical global tensions that may worsen the pandemic's cascading impacts and complicate the coordination needed to tackle common challenges.
4.       The End of 'Bellefonte': 'Global Re' and the Proper Reading of Facultative Reinsurance Contracts
Michael Sevi, Guy Carpenter's General Counsel and Chief Compliance Officer, co-wrote an article for the New York Law Journal on a court decision overturning a 1990 precedent concerning interpretation of reinsurance contracts.
5.       Briefing Discusses Managing Secondary Perils in Asia Pacific
While purported secondary perils caused significant losses at a global level, the secondary-peril losses for the Asia Pacific region were less severe than those in Europe and North America. This briefing offers details on the impact of these events, their influencing factors, and advice on how to manage the risk.
6.       Community-Based Flood Insurance Enhances Protection in Underserved Regions
The potential of community-based models for flood insurance remains largely unexplored, and could be extended to complement existing private or public insurance through the provision of supplemental cover or providing a more affordable alternative in high-risk areas.
7.       Chart: Guy Carpenter US Property Catastrophe Rate-On-Line Index—1990 to 2022
Guy Carpenter's US Property Catastrophe Rate-on-Line index is a measure of the change in dollars paid for coverage year-on-year on a consistent program basis. The index reflects the pricing impact of a growing or shrinking exposure base, evolving methods of measuring risk and changes in buying habits, as well as changes in market conditions.
8.       Guy Carpenter Briefing Discusses Cyber Issues Within Auto Technology
Guy Carpenter's briefing, Cyber Risk for Vehicles, outlines the technological capabilities characteristic in today's high-tech cars and the potential risks inherent with this fast-paced technological evolution. This is a companion piece with EMEA Motor Insurance Summary—2021: Insurance for a Changing World.
9.       Conflict Raises Cybersecurity Concerns for Industrial Targets

Along with the tragic losses of life, displacement of people, and political and economic disruption, potential risks to business operations grow during times of conflict, such as that currently transpiring in Ukraine. Cyber Risk: The Emerging Cyber Threat to Industrial Control, a report from Lloyd's, Guy Carpenter and Cyber Cube Analytics, analyzes the potential for cyber-operation pathways to an industrial target.
This article also features a video with Guy Carpenter's Siobhan O'Brien, Leader, Cyber Center of Excellence, International and Global Specialties, giving a brief overview of how a breach of industrial control systems could cause material damage beyond the stand-alone cyber market.
10.   'Move Fast and Break Things' – Automobiles and Artificial Intelligence
In this article, Peter Hearn, Vice Chairman of Marsh McLennan, explores the insurance industry's 20th-century experience with the automotive industry and how "just good enough" products hold lessons for the underwriting of artificial intelligence (AI).